NEWS
Justin Bieber Announces His Second Fragrance Called 'Girlfriend'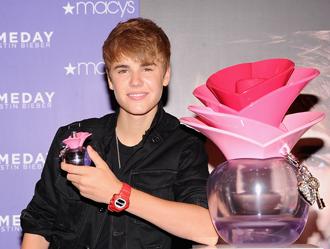 Ever want to be Justin Bieber's significant other? Well now you're finally getting your chance!
After much speculation, Justin revealed that his newest fragrance will be called "Girlfriend." He Tweeted last Friday, "oh yeah...and the new fragrance isnt called Never Let You Go...it is called #GIRLFRIEND"
Justin is currently overseas promoting his new album Believe (out June 19), but made time to talk to all of his fans via video about a contest for his new perfume.
Article continues below advertisement