NEWS
Justin Bieber on Baby Allegations: "I Think I Can Smell a Weasel"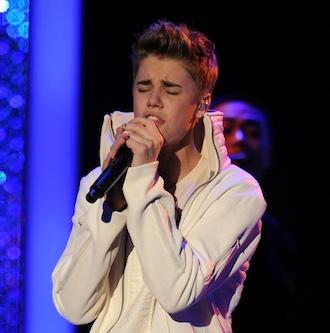 As Justin Bieber gears up to take the stage and perform this morning on Today, he's in the news for the baby daddy drama. Actually, Mariah Yeater who claimed he was the father of her four month-old son has complied for the baby to have DNA testing as well.
TMZ reported that her legal team confirmed she will submit her son for the DNA test. Her attorney told the site she's not avoiding the test and looks forward to compare Trystan's DNA with the pop star's. According to the New York Post, although she dropped the lawsuit last week and Justin's already taken the paternity test, he tells David Letterman tonight, "I think I can smell a weasel, too, a little bit...I know, it's pretty crazy...People make up false accusations."
Article continues below advertisement