NEWS
Justin Bieber Gets Animated in "Santa Claus Is Coming to Town" Music Video!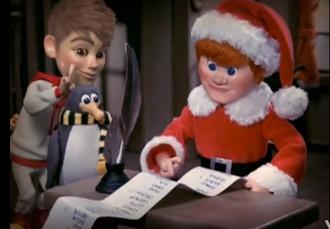 Article continues below advertisement
"the album is #1 and here is the newest video Santa Claus is COmin To Town..as promised" Justin Tweeted, with a link to his video which is all animated and in the style of the classic claymation Holiday specials!
Simply put — it's Animagic!
Justin also turned to Twitter to show fans he is staying upbeat despite the paternity allegations against him.
"so this past week and even today every rumor and lie about me possible has been coming out in the press. Just need to ignore it..but..." he wrote followed by, "even through all the crap and lies...my fans have been there for me...and i just got word..It is OFFICIAL!! that...#UnderTheMistletoe is the #1 Album on the BILLBOARD 200 this week!!! WE ARE THE #1 ALBUM!! so to the people making up this BS...SANTA CLAUS IS COMIN TO TOWN B*Tches! #ILOVEMYFANS!! THANK U. Here is the NEW VIDEO as Promised! THey cant break Us!"