NEWS
Justin Bieber on Why He's Always There For Girlfriend Selena Gomez & Does He Think He's Sexy?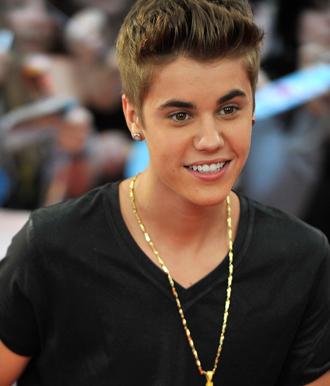 Justin Bieber has been going all over the world in recent weeks promoting his new album, Believe, like crazy!
And that work is paying off more than anyone could have imagined. He was mobbed everywhere he went, he has his own two-night music special on NBC and his album is expected to top the Billboard charts with stunning numbers.
OK! NEWS: JUSTIN BIEBER FAINTS ON CAMERA DURING ALL AROUND THE WORLD DOCUMENTARY
Article continues below advertisement
And it's all worth it in the end (even if he fainted after crashing into a glass wall), but what about girlfriend Selena Gomez?
Selena is someone that Justin always makes time for, and that is why he gets annoyed when people question why he always wants to pick her up from the airport. Yes, it causes more attention, but the "Boyfriend" singer doesn't care.
"I mean, it's just, like, would you send someone else to go pick up your girlfriend from the airport? Do you think she would be happy with that?," Justin tells Entertainment Tonight. "'Oh, yeah, I'm just gonna send a driver, he's gonna come get you.... I haven't seen you in about three weeks, it's all good, I'm gonna send a driver.' No. I mean, I think that would be kind of rude, you know? I like to take the time and do special things, and I think that's what, you know, girls like — to have that sense of security."
OK! GALLERY: JUSTIN BIEBER CELEBRATES RELEASE OF BELIEVE IN NYC
Aww, Justin, just when we think you couldn't be more romantic. Selena is a lucky girl.
But now that Justin is 18 he officially isn't a kid anymore, so is he trying to be more sexy with his new album, especially the tune "Boyfriend"?
The Biebs says, "I think that the song is definitely a sexy song. I mean to have the whisper rap in the verse coming into the hook, I think it's definitely a more grown-up song. I'm definitely ready for it, being 18. I'm not being overly seductive or anything. I think I'm where I'm supposed to be."
What do you think? Do you think Justin is going for a more sexy sound? Is Selena the luckiest girl in the world?