NEWS
Justin Bieber & Kanye West Collaboration a Reality!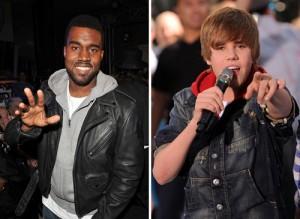 The Tweets have become a reality. Both Justin Bieber and Kanye West engaged in a Tweeting fest in which the music superstars continued to compliment each other's work. A mention was also made of a collaboration between JB, Kanye and Raekwon from the Wu-Tang Klan, and it looks like the partnership is going to be a reality!
"It's definitely gonna happen," Raekwon told XXLMag.com, via PopEater. "When you got these kinda talents merging together to do something exciting, I think it's something that's gonna make the fans check it out. I'm big fans of both of these guys. I think, at the end of the day, shorty is a sensation."
Article continues below advertisement
"For them to even just have a conversation and just put my name in it it feels good. For him to acknowledge me it makes me feel good that the young generation is checking me out like that.
OK! GALLERY: KANYE WEST TALKS BUSINESS ON THE STREETS OF NYC
Looks like everything Bieber touches turns to gold. Are you excited about this collaboration?