NEWS
Justin Bieber Laughs Off Concussion After Walking Into Glass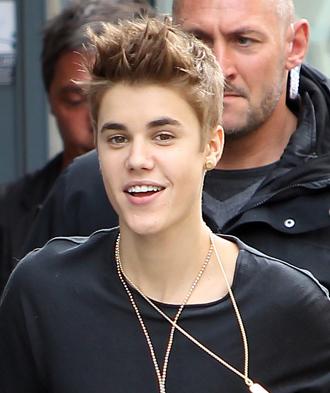 Justin Bieber's promotional European concert series is turning out to be pretty destructive.
OK! NEWS: JUSTIN BIEBER CREATES CHAOS IN NORWAY
Yesterday, Norwegian officials almost declared the city of Oslo in a state of emergency after legions of fans swarmed the streets during his concert at the Oslo Opera House. Yesterday, the Biebs jetted off to Paris to perform at the Montparnasse Tower, and while the crowds behaved themselves, the pint-sized singer injured himself... by walking into a glass wall.
Article continues below advertisement
As legend goes, Justin was between songs during his set in The City of Lights and ran face forward into a wall of glass. Doh!
While he rallied enough to go back onstage and finish the concert, once done he passed out in his dressing room for 15 seconds.
OK! NEWS: JUSTIN BIEBER COVERS FORBES MAGAZINE: "SOCIAL MEDIA HELPED LAUNCH MY CAREER"
Before Oslo goes into another panic, everyone must know the Biebs is doing just fine. Not one to lack a sense of humor, he later tweeted:
"i will see u again Glass. I will have my revenge. BIEBER vs GLASS. MGM LAS VEGAS 2013. lol. #GottaLaughAtYourself"
Check out a video below of a younger Justin having another altercation — this time with a glass door.