NEWS
Justin Bieber Puts $1 Million Into a Selfie-Taking App That's Basically The Same As Instagram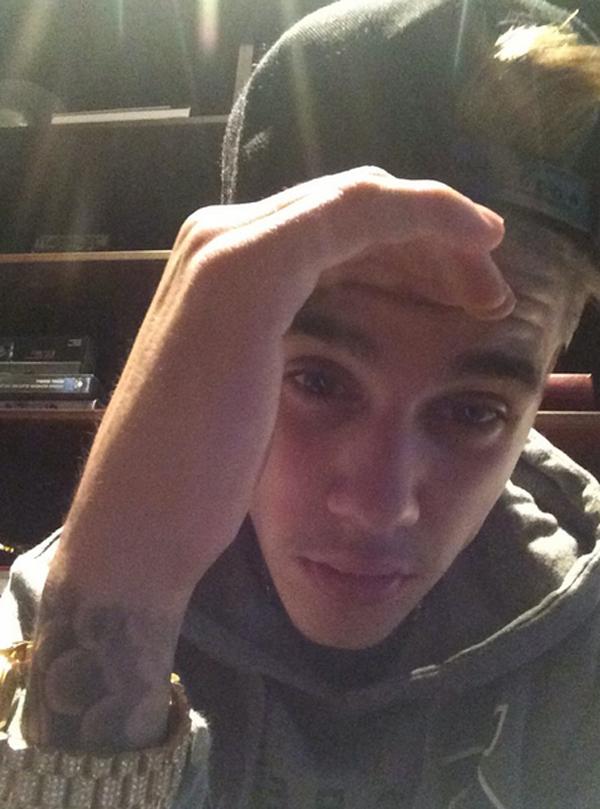 When you're one of the richest teens in the world, you probably have a lot of money that you don't know what to do with. Which, in my opinion, is probably the reason behind Justin Bieber's latest investment—an app that takes only selfies called "Shots Of Me."
Photos: 13 Times Austin Mahone Copied Justin Bieber's Instagram Style
E! Online reports that Biebs, who is clearly a pro at selfie-taking, put $1 million into the new up-and-coming app which just got introduced at the Apple store (and that pic above is his very first contribution to the site). But as E! points out, the app is basically the same thing as Instagram, giving users the ability to post photos, like other people's pics, browse the feed and more. It also prides itself on allowing users to make their profiles private—which you can also do on Facebook, Twitter, Instagram and others, mind you.
Article continues below advertisement
Photos: Celeb Selfies Taken Exclusively For OK!
The only difference is that the new app only allows you to take pictures of yourself, as opposed to, say Instagram, which lets you post pictures of just about anything, including your lunch. Thankfully we won't be seeing any lunch pics on "Shots Of Me."
OK! News: Justin Bieber Gets in Trouble in Brazil
Clearly Beliebers are already on board with this app since they know it's being backed by Justin, but to regular people it seems no different from the stuff that's already out there. And look! The top of the profile page even looks just like Vine's! "A" for effort though, Shots Of Me dudes.