NEWS
Justin Bieber Reveals the Title of the Song Dedicated to Mariah Yeater on 'Believe'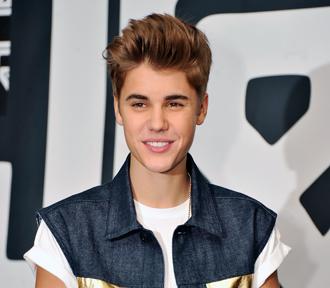 Justin Bieber put his heart and soul into his new album Believe, which is already climbing the charts after being released in stores today. But one song in particular stands out to him due to the fact that he wrote it about Mariah Yeater, the 20-year-old woman who claimed Justin had fathered her baby son.
Justin chatted with Ryan Seacrest on his radio show this morning and revealed that the song based on the paternity scandal is entitled "Maria."
Article continues below advertisement
OK! GALLERY: JUSTIN BIEBER CELEBRATES THE RELEASE OF BELIEVE IN NYC
"Yes, it is about that because I couldn't really talk about it when it was happening," Justin told Ryan of the baby mama drama with Mariah. "Every interview I was like, 'I can't really talk about it.' So, to be able to actually talk about it on the album is really awesome."
And although Justin knew that singing about the controversy would ultimately bring Mariah's name back into the spotlight, he felt that it was necessary for him to get his feelings about the situation out there.
"It was definitely Scooter's worries…it's already over, you're bringing it back up," Justin said of his manager Scooter Braun's thoughts about the song.
"But also people didn't forget about it, it was still in the headline news. So, to be able to talk about it and really say my side of the story and really just express myself, I feel like that was the best way to do it."
But "Maria" isn't the only song on Believe that will be making headlines — all of the tracks are catchy and really show a more mature side to the Biebs.
OK! NEWS: JUSTIN BIEBER CONFESSES HE WROTE A SONG ABOUT MARIAH YEATER ON HIS NEW ALBUM BELIEVE
"I always want to prove people wrong," Justin said. "When people see someone come up so fast, and so young, singing pop music, they think how long can this really last? But, I was 15 when I recorded 'Baby.' So, I was young and I'm growing and I'm evolving and I'm changing."
"I have so many great mentors that I'm looking up to, to just help me be the best that I can be as an artist," he added. "I don't see myself going anywhere for a long time."