NEWS
Justin Bieber Reveals "Twenty-Eight, That's A Good Time To Have A Family!" Take Note Selena Gomez!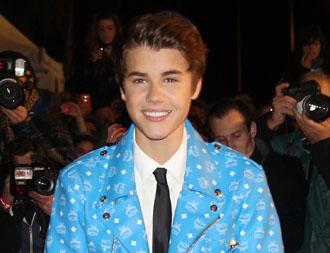 Justin Bieber releases his newest single "Boyfriend" on March 26, but singing isn't the only thing the 18- year-old star wants to do with his career!
Justin revealed to MTV News that acting's something he sees in his future. "I see myself acting. I have some ideas right now I'm working on."
That's not all he sees himself working on. "I see myself in 10 years having a family. Twenty-eight, that's a good time to really have a family 'cause I want to be a young dad."
Article continues below advertisement
No matter when he ends up having kids, JB is excited for his big year ahead. "Eighteen's going to be fun. I look forward to a lot of touring and a lot of spending time with my fans, so 18 is going to be a great year."