NEWS
Justin Bieber Says It's "Unfair & Unhealthy" to Hide His Relationship With Selena Gomez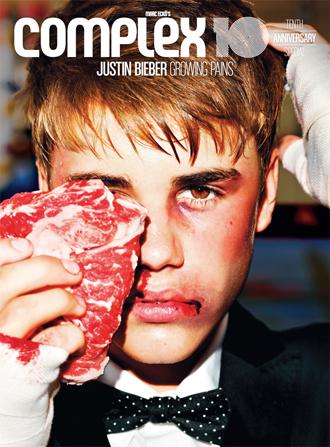 Article continues below advertisement
Justin does, however, have a good view on how to handle the spotlight and his love life.
"There's no way to hide the relationship completely, because then it would be unfair to us," Justin explains to Complex. "It's like, 'You take this car, and I'll take this car, and then we'll meet up at the spot. Then, you go in this door, I'll go in this door. We'll end up crossing ways. You get back in this car. We'll cross over, do a James Bond. You go through the kitchen. I'll go through the back area. Then we'll meet in the dressing room and see each other.' "
"At that point, it's not even a relationship," he says. "You're just hiding from everyone. That's unfair and unhealthy, man."
OK! GALLERY: SELENA GOMEZ & SPRING BREAKERS CAST SCOOT AROUND FLORIDA IN TINY NEON BIKINIS
But that doesn't necessarily mean that Justin enjoys being photographed by the paparazzi.
"I'll be covering my face and it p***es me off so much when people say, 'Get over it, Justin. You're famous. People are going to take your picture. Suck it up, you're rich…' It's like, 'Yo, I just got off an eight-hour flight. I'm tired and my eyes have bags under them. I'm not trying to take pictures,' " Justin explains. " 'I'm not going to come to your house, wake you up, and start snapping your picture.' "
OK! NEWS: SELENA GOMEZ & JUSTIN BIEBER — "THEY KIND OF CONNECT ON A DIFFERENT LEVEL"
And when it comes down to it, Justin is all about the music and wants to be the best singer he possibly can be. So, if that means facing the paparazzi he'll do it.
"There's no point in doing this if I'm not going to be the best," he shares. "I give up a personal life. I give up my friends and family to pursue what I love and to make my fans happy. Why would I give up so much to be just another singer?"