NEWS
Justin Bieber Says New Music Is Coming "Very, Very Soon" & Becomes A Partner In Record Label!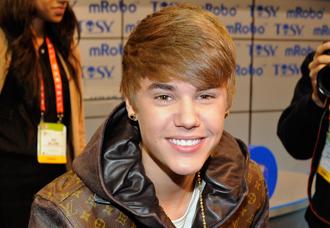 When Justin Bieber takes to his Twitter account, all Beliebers get excited!
Last night, Justin announced that new music is "coming soon." When asked when his new single off of "Believe" is going to be released, Justin Tweeted to a fan, "Very very very soon." He also tweeted, "and 2 weeks until i turn 18. i grew up too. WE ARE GOING TO PARTY! Countdown" referring to his March 1 birthday.
He also said, "in studio finishing this single. would write some of my lyrics here but dont want anymore people stealing them for songs. this be mine. lol"
Article continues below advertisement
OK! NEWS: DID JUSTIN BIEBER GIVE SELENA GOMEZ A DIAMOND RING?
Another big step for Justin? Becoming a partner in a record label! Justin has been a long-time fan and supporter of fellow Canadian Carly Rae Jespen and is now helping make her dreams come true!
He posted on Facebook, "So the WORD IS OUT!! We have signed @carlyraejepsen after she has had the #1 song in Canada for 7 STRAIGHT WEEKS! She is incredible inside and out and im excited to be a part of it. CANADA ... SUPPORT YOUR OWN..get her EP NOW! WORLD WIDE PLAN coming SOON!"