NEWS
Justin Bieber on Selena Gomez's 'Spring Breakers': "It's A Pretty Wild Movie"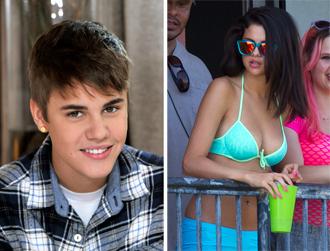 We've all seen the photos of Selena Gomez in Florida shooting her new film, Spring Breakers, but what does her BF Justin Bieber really think of it?
"She's filming right now. She's killing it," he told Ryan Seacrest on KIIS FM. "She's having so much fun. It's with James Franco and other people. She's really excited."
Ryan asked if Selena gives her scripts to Justin to read. He played coy, saying, "She gives it to me to read.
Article continues below advertisement
How does Justin keep busy while his girl is away? "I'm working. I work all day. That kind of keeps me occupied."