NEWS
Justin Bieber Thinks He's Scheduled to Take Paternity Test Tomorrow: "I'll Take It Right Now"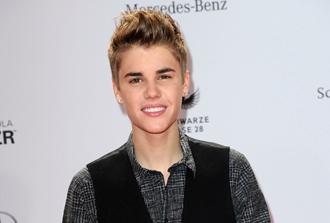 Despite Mariah Yeater's new found text messages about her supposed real baby daddy, Justin Bieber is still going to take a paternity test to prove his innocence.
OK! GALLERY: CALLING ALL BELIEBERS! CHECK OUT OK!'S ULTIMATE JUSTIN BIEBER GALLERY!
The singer, 17 told Hot 97 in New York, "I don't really go too much into it, all I have to say is it's false. I mean there's no truth behind it. I don't really know what's going on. I don't pay too much attention to it. it's not really worth my attention."
Article continues below advertisement
He once again stated, "I never met the girl."
OK! NEWS: JUSTIN BIEBER FREESTYLES HE'S GOT "THE NUMBER ONE CHICKS"
In terms of suing Mariah, Justin said, "I'm not doing it. My management team, my lawyers, they're taking care of it. It's like not my problem."
When asked if he is still taking the test, he said: "I'll take it right now if you want me to. I think I'm scheduled to do it tomorrow or something. I don't have to take it."
"I just want it to be clear."
Watch Justin's interview in the Hot 97 video clip, HERE!