NEWS
Justin Timberlake Wins Permanent Restraining Order Against Fan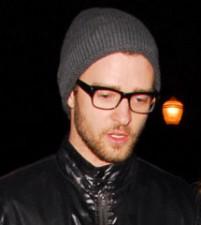 We bet Justin Timberlake is sighing a huge breath of relief right now — even though he couldn't make it to court like the judge wanted, JT's been granted a permanent restraining order against fan Karen McNeil, after he claimed she'd show up at his home and refuse to leave, TMZ reports.
Instead of showing up in court to testify, Justin's lawyer Marty Singer brought in a written declaration from the pop singer, that must've been enough to convince the L.A. judge to issue the order. McNeil must stay 100 yards away from Justin, his home and his vehicle, and is prohibited from contacting him in any way.
Article continues below advertisement
While Justin didn't make it to the courtroom, McNeil did testify, as did some of the entertainer's security guards.
Justin filed a restraining order on Oct. 23, claiming McNeil was making unwanted visits to his home, always arriving by cab. One day, she refused to leave, and the police were called. LAPD cops then took McNeil to a local hospital for a 5150 psychiatric evaluation, but she was released shortly after.
MORE ON:
Justin Timberlake