NEWS
JWOWW Reveals That She Has a List of Fifteen Potential Names For Her Unborn Baby Girl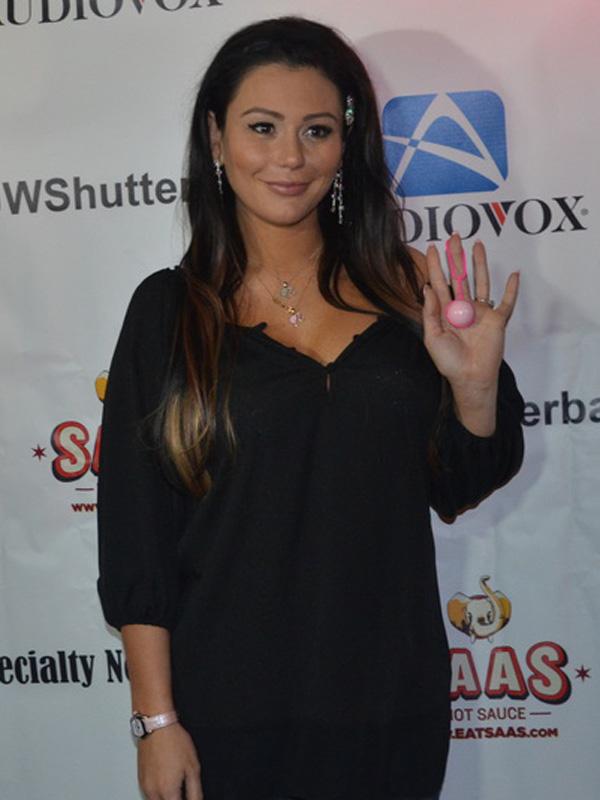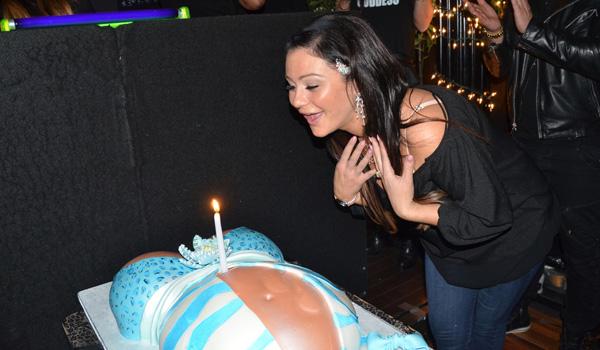 Article continues below advertisement
Although her reportedly expectant co-star and BFF Nicole "Snooki" Polizzi is a no-show at the party, she has no hard feelings. Will she let her daughter date Nicole's son Lorenzo, 18 months?
"They'd be adorable dating, but my daughter's probably six-foot, and laughs Lorenzo is going to be an itty-bitty," JWoww tells me. "If Nicole had a daughter and I had a son, they would be a perfect match."
Indeed, she has other ideas in mind for Snooki's son and her lil' girl.
Photos: JWoww and More Reality Stars Having Babies in 2014
"We want my daughter and Lorenzo to be best friends and little cousins together, like her older brother. I want Lorenzo to be the older spy on her, making sure she does well in school and she's not talking to any boys."
For JWoww, her first pregnancy has been full of surprises.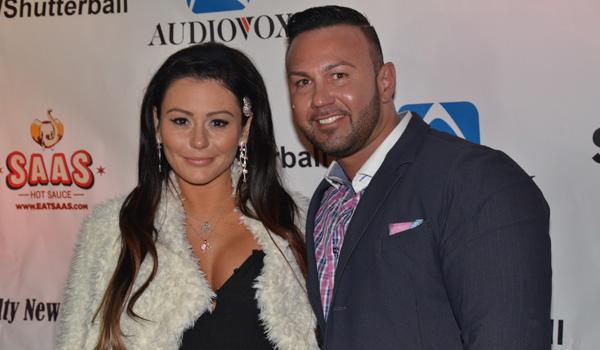 "When people say that morning sickness is a pain in the a**, they're not kidding, because I had morning sickness for the first three months, and it is 2,000 times worse than having a hangover," JWoww says."It's like having a hangover for three months straight!"
Article continues below advertisement
With the big arrival only four months away, she confesses she's "petrified" about giving birth.
"One aspect, I'm not having an epidural and I'm going all-natural, and then I'll see a video, and it'll scare me. One of my girlfriends recently had a C-section, and that's a different route, too, because you're not in severe pain and going through labor. You pick out a day to go in and give birth, which is crazy to me. I'm 50/50 at this point. If I go natural, I'm going to try not to have an epidural, or I'm going to give up and make a date. 'Here's my day, I'm going to go in and have a C-section.' laughs"
OK! Exclusive: Jay G From Real World:Ex-Plosion On How Much He Hates Ashley
She can't wait to visit the Jersey Shore before her lil' girl arrives.
"Since I'm pregnant and I love all things fattening, they have the best fried food on the boardwalk. Come springtime or summer, I will be there all the time eating fried doughnuts, fried snickerdoodles, popcorn and shrimp."
As for a wedding update?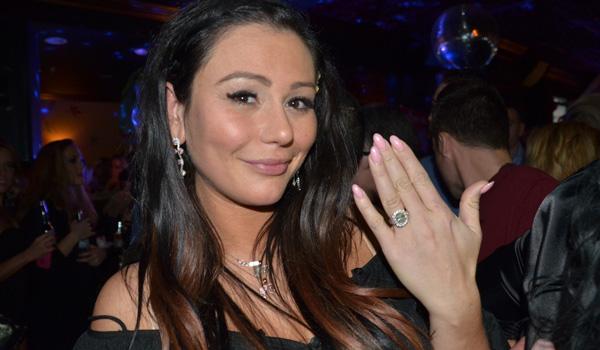 "Everything's on hold until I lose the baby weight after she's born healthy. laughs"
Article continues below advertisement
For now, Jenni and Roger are in the process of selecting names.
"We have a list of fifteen. Our friends say 'when you see her, you'll know.' I don't know if that's going to be true. laughs We have traditional, we have unique, we have family names. Because I'm a Jenni, I don't want it to be too generic, and popular. I grew up with 4,000 Jennifers. I want her to have her own name that stands out."
OK! Exclusive: Snooki Reveals The One Celeb She'd Let Jionni Hook Up With
Pick up the OK! on newsstands now for JWOWW's Finish This Sentence feature. Are you excited that she's having a daughter? Tweet us @OKMagazine.