NEWS
WATCH: Kandi Burruss Disses Demetria McKinney During Ladies' Battle Over Their Relationships In Sexy 'Unnecessary Trouble' Video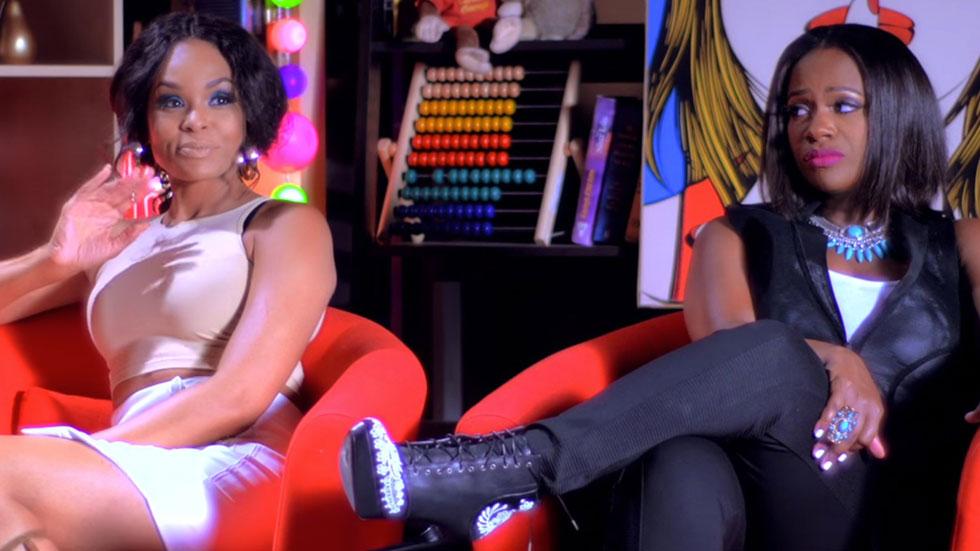 Kandi Burruss and Demetria McKinney have absolutely no time for the drama in the visual for their new duet, "Unnecessary Trouble," from McKinney's upcoming debut album!
PHOTOS: Tammy McCall Browning Disses Kandi Burruss And Porsha Williams Over RHOA Miami Fight Jokes — See Her Response!
In the sexy video, which dropped on Dec. 26, Burruss, 39, and McKinney, 36, exchange disses as they express their annoyance over people talking about their relationships. And they even poke at little fun at Bravo's main man Andy Cohen and The Real Housewives of Atlanta as they chat about they chat about their troubles with a fictitious Randy Cohen on his show Watch Me Now!
Article continues below advertisement
WATCH: Kenya Moore Confronts Glen Rice Jr. Before He Pushes Tammy McCall Browning In RHOA Clip
A source told OKMagazine.com that the song was inspired by both Burruss and McKinney's experiences of having people comment on their romantic relationships on RHOA. And in a pretty cute moment, the ladies' favorite fellas — Burruss' husband, Todd Tucker, and McKinney's longtime boyfriend, Roger Bobb — even make a brief cameo in the video as they attempt to help solve the issues between the two!
Watch Kandi and Demetrias' cute new video for "Unnecessary Trouble" above!
What do you think about "Unnecessary Trouble" and Kandi and Demetria's video for the song? Tweet us @OKMagazine or let us know in the comments section below.