NEWS
Kanye West's Best Lyrics about Being a Dad Someday! Grab the Tissues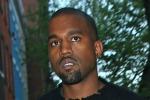 While waiting semi-patiently for Kim Kardashian and Kanye West to confirm their baby's name (read it here!), the best thing to do is, of course, listen to Kanye's new album, Yeezus.
OK! News: Read the lyrics of Kanye's song about Kris Humphries off Yeezus.
He's very angry in the new album (sorry, Kris Humphries), but if you look back over the course of his career, 'Ye has had plenty of thoughtful, sad, existential songs over the years. He raps frequently about his family, especially his beloved mother, and even about his future children. Here are some of his most introspective moments:
Article continues below advertisement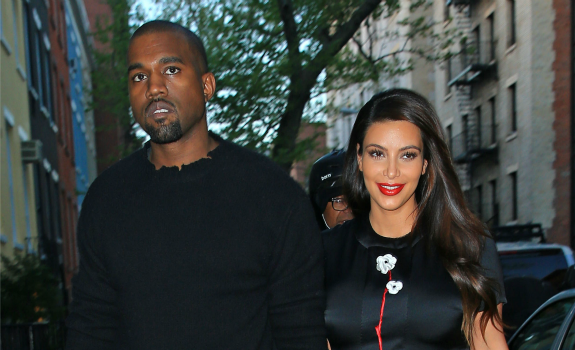 He heralded getting pregnant accidentally, then celebrating anyway, back in 2005. Hmmm...
Yep, we was praticing
Til one day your *ss bust through the packaging.
You know what though? You my favorite accident.
So go head pop some Cristal
For my newborn child.
-from "Celebration"
He rapped about his desires for his son to have a better life than he did.
I just want him to have an easy life, not like Yeezy life.
Just want him to be someone people like.
Don't want him to be hated, all the time judged.
Article continues below advertisement
Don't be like your daddy that would never budge.
And I'll never let him ever hit a strip club.
I learned the hard way, that ain't the place to get love
-from "New Day"
His sweetest song ever is this modern Mother's Day classic, in which he croons for his mom:
I said, Mommy, I'm-a love you till you don't hurt no more.
And when I'm older, you ain't gotta work no more.
And I'm-a get you that mansion that we couldn't afford.
See you're unbreakable, unmistakable.
Highly capable lady, that's makin loot.
A living legend too, just look at what heaven do
Send us an angel, and I thank you (Hey Mama).
-from "Hey Mama"
And don't forget grandma:
Trade the Grammy plaques just to have my granny back.
-from "Forever
Though his most memorable parenthood parable is in one of his biggest songs. We want pre-nup! We want pre-nup! Now a whole generation knows what a pre-nuptial agreement is.
18 years, 18 years
She got one of your kids, got you for 18 years.
I know somebody paying child support for one of his kids.
His baby mama's car and crib is bigger than his.
-from "Gold Digger"
Did you know Kanye had such a soft side? Do you think he'll be a good father? When do you think we'll hear the first song about his daughter? Tell us in the comments below or tweet us @OKMagazine.