NEWS
Kate Gosselin Gets Into Twitter War of Words With Company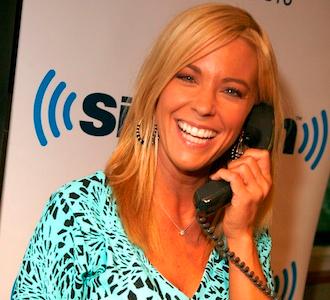 Article continues below advertisement
Referring to a calendar EM Tanner had designed, Kate added, "U got marketing u couldn't pay r!SO many features on r show & I didn't mind until I was 'thanked' by having my name used!:("
The company responded: "OMG. kate u and jon sent stuff left and right..use however. dont want ur name on a THING. no worries!! LMBO."
OK! NEWS: KATE GOSSELIN BLASTED BY CHILD SAFETY GROUP
At that point, the multi-tasking mama said enough is enough. "I won't discuss further.U may trash me all u like-it won't hurt me,but will make u/ur bus look WORSE Why cont?
Well, just when it looked like that was the end of things, Jon called the company to talk live on the phone. The company ended up writing on their Facebook page, "Yep, seriously. i was in bed snoozing but he left his cell and i had a really nice convo with one heck of a stand up guy that has absolutely had his fair share of being thrown uner the bus unfairly! REALLY. Excellent, cool, humble, appreciative guy who honestly just wanted to thank me again himself..he's also the fun one who 'got' my sarcasm...and of course bc i DONT step on toes i ASKED him if it was okay to share this FIRST! ha. really that's the funny part I would never tell yall this had i not gotten his permission! He & his kiddos deserve the best!"