NEWS
Kate Gosselin Tells 'Today' The Kids Are "Begging Me to Get Married Again"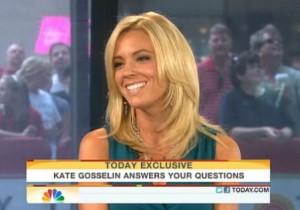 Article continues below advertisement
"I have eight kids, I have a crazy work schedule, I'm known," she explained. "It's sort of daunting when I think about the obstacles."
But Kate still hopes that she will be able to find someone she wants to date. Her kids, however, hope she'll find someone she wants to marry.
"I'm hoping that person is out there, because the kids on a daily basis are just begging me to get married again," she shared. "They bring it up all the time."