NEWS
Kate Winslet on Her Performance in 'Titanic': "My Acting Could've Been a Lot Better!'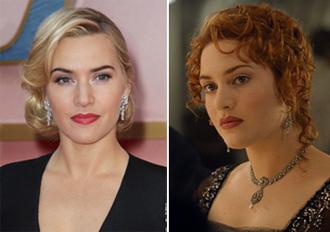 Article continues below advertisement
And although she was nominated for an Oscar following her portrayal of Rose Dewitt Bukater, Kate even says she prefers the way she looks now compared to when she was a 21-year-old breaking into the business.
"I think I look nicer now. I prefer myself as a 36-year-old," Kate, who's dating Ned Rocknroll, explained. "It's really weird because when you're 21, you think, 'Oh, god, when I'm 36... Oh, god, that's nearly 40, and I'll look old and wrinkley by then.' And actually, I quite like the way I look. I feel okay about myself these days."
OK! NEWS: KATE WINSLET ON TITANIC 3D: "IT DOES LOOK SPECTACULAR"
As for how she feels about the new and improved version of the 1997 film that made her a household name, Kate says it looks incredible in 3-D.
"It looks very different," she revealed. "I mean, it's still as wonderful and as epic as it always was. But it does feel bigger, you know, bigger somehow even than it did then, so it's very exciting."