NEWS
Kate Winslet Rescued Richard Branson's Mom in Fire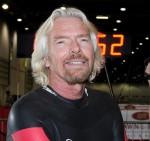 Although news broke yesterday about a fire at Richard Branson's Caribbean house and that Kate Winslet and guests escaped unharmed, reports are now emerging with details that the Oscar winner carried the tycoon's mother outside the house. Find out more after the jump!
OK! NEWS: KATE WINSLET ESCAPES HOUSE FIRE AT RICHARD BRANSON'S CARIBBEAN ESTATE
As Richard's $70 million (yes, you read that right — $70 million!) house was struck by lightning and erupted into flames, Kate Winslet morphed from starlet to lifesaver. Literally. In the same home where Nick Lachey and Vanessa Minnillo tied the knot just last month, the incident yesterday was less than blissful.
Article continues below advertisement
VIDEO: KATE WINSLET, CHRISTOPHER WALTZ, JODIE FOSTER & JOHN C. REILLY FLIP OUT IN CARNAGE TRAILER
Richard told CBS News, "I was on the island. I was woken up with people screaming." He added, "I was in the house right next door to the Great House (about 10 yards away) and looked over, saw the whole house engulfed in flames, and just ran stark naked to the house to try to get people out. I had my daughter, my mother, lots of nephews and nieces. ... Obviously, the first priority was to rescue everybody, and fortunately, everybody got rescued."
OK! NEWS: MILDRED PIERCE, STARRING KATE WINSLET, EARNS 21 EMMY NOMINATIONS
In fact, he specifically mentioned his mother and how Kate helped rescue her. "My mother's 90 years old and, in order -- although she can walk -- in order to speed the process up, (Kate) picked my mother up and carried her, carried her out of the house, and so Kate helped rescue my mother."
Although several things were destroyed in the house fire including photos and a second autobiography in the works, he told CBS News the most important thing of all is having his family and friends okay.