NEWS
Kathy Griffin Says She's "Immensely Proud" of Anderson Cooper After Coming Out of Closet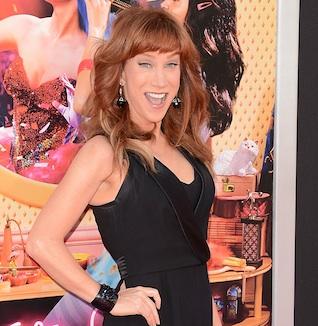 Celebs have shown their support on Twitter for Anderson Cooper after he came out of the closet, but one celeb went so far as to write a piece about it!
OK! NEWS: ANDERSON COOPER ADMITS "I'M GAY; ALWAYS HAVE BEEN, ALWAYS WILL BE"
Kathy Griffin, co-host of CNN's New Year's Eve coverage with Anderson, indicated the journalist and talk show host has led "a very specific kind of professional life. He never talked and simultaneously exhibited social contradictions."
Article continues below advertisement
In the piece published by The Daily Beast, she added, "And, quite frankly, he never gave me permission to speak about something that represented the one part of his life he was not comfortable having confirmed in the media. But in my dealings with a certain sector of the press, that simply was never good enough."
OK! NEWS: TWITTER WAR! M.I.A. CLAIMS ANDERSON COOPER "CALLED ME A TERRORIST"
Kathy indicated she's "immensely proud" of Anderson, but also added a few words of caution: "Be careful."
The piece concluded: "I love my friend Anderson and remain immensely proud of him. And I'm honored, truly, that he considers me a friend. But I just want him to be careful. Of course he wouldn't be doing his job if he really were being careful. And he wouldn't be who he is."