NEWS
Anderson Cooper Admits: "I'm Gay, Always Have Been, Always Will Be"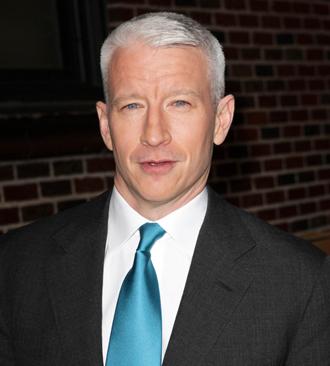 Article continues below advertisement
Andrew was contemplating how public figures are increasingly coming out in an understated manner these days, and mused about what this trend means on a deeper level.
"We're evolved enough not to be gob-smacked when we find out someone's gay," he wrote, and then shot an e-mail to Anderson to get his opinion on the matter.
"Andrew, as you know, the issue you raise is one that I've thought about for years. Even though my job puts me in the public eye, I have tried to maintain some level of privacy in my life," Anderson wrote. "I've always believed that who a reporter votes for, what religion they are, who they love, should not be something they have to discuss publicly."
He says he recently wondered if this silence gave an impression he's ashamed of his orientation — an assumption he thinks would be a harmful. On the contrary, Anderson is very proud to be who is.
OK! NEWS: ANDERSON COOPER DISSOLVED INTO GIGGLES WHEN DISCUSSING DYNGUS DAY
"The fact is, I'm gay, always have been, always will be, and I couldn't be any more happy, comfortable with myself, and proud," he says. "In a perfect world, I don't think it's anyone else's business, but I do think there is value in standing up and being counted."
He finishes by saying he still considers himself a "reserved person" who cherishes privacy, but feels its his moral right to the public to be "relentlessly honest."
Way to go, Anderson!