NEWS
Jock's Shock Claims: Two Radio Announcement Accuse Katy Perry Of Stealing Name Daisy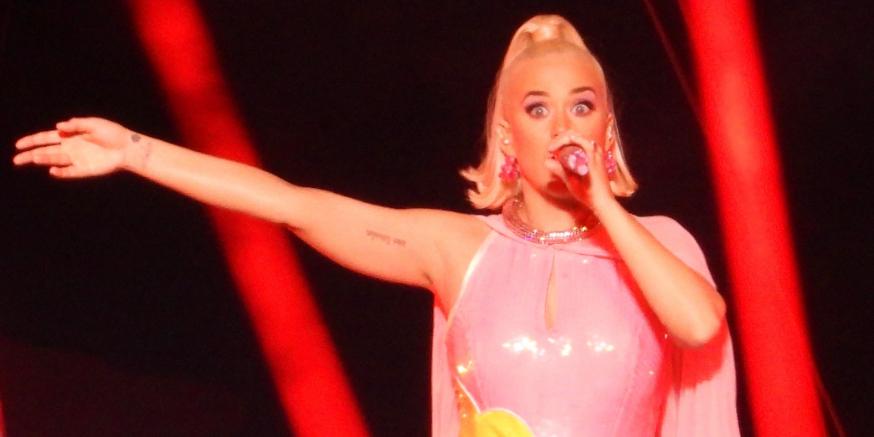 Katy Perry and Orlando Bloom had their first child together and named her Daisy Dove Bloom, but evidence is being dug out and it's now clear that Katy stole the baby's name from Fifi Box.
While the name may take many by surprise due to its supposed uniqueness, it is not something that's new for Fox FM radio co-host Brendan Fevola, who's also known as Fev.
Fev predicted back in May — at a time when Katy was still uncertain whether the baby was going to be a boy or a girl, that the singer might name their daughter Daisy.
Article continues below advertisement
But how exactly did Fev know that?
TRICKY! KATY PERRY SEEMINGLY HINTED AT HER BABY'S NAME DAISY MONTHS BEFORE SHE GAVE BIRTH
Katy, in March, was in Australia for a promotional tour. During this tour Fifi and Fev had an interview with the pop star and Fifi also took her two daughters, Trixie, 7, and Daisy, 1, so that Katy could have a taste of what motherhood is like.
Now, Fev revealed details about their March interview while being on air: "I think it was a week after she announced she was pregnant.
"I've never seen any person love someone else's kid as much as she did.
Back when the child's name was guessed, the 'Firework' singer tried to disguise her shock, but her expression showed that it came as a surprise to her.
They also recorded a behind-the-scenes video of the moment Katy got to meet the kids.
The first thing that Katy said when she met Daisy was, "That's a great name!"
Article continues below advertisement
"When we were away from the microphones, she was really obsessed with Daisy and her name," Fifi said on her radio show.
Katy released a song called 'Daisies' a few month later and FiFi couldn't help but make a remark on her radio show: "I have a feeling she's recorded the song Daisies and maybe she's going to call her daughter Daisy."
Well, it all turned out to be true, and when the radio host found out that Katy had named the kid Daisy, she couldn't hide her shick.
"I was like, 'Oh my god!'" Fev said on radio. "She copied!"
Katy and Orlando announced the young one's arrival in an untraditional manner — not through their social media accounts, but through UNICEF organization that they are ambassadors of.
"We are floating with love and wonder from the safe and healthy arrival of our daughter," the organisation put up the picture, quoting the parents. The picture saw a close-up photo of little Daisy's hand with their parents holding it.
The other subtweets added: "But we know we're the lucky ones and not everyone can have a birthing experience as peaceful as ours. Communities around the world are still experiencing a shortage of healthcare workers and every 11 seconds a pregnant woman or newborn dies.
"Since COVID-19 many more newborn lives are at risk because of... lack of access to water, soap, vaccines and medicines that prevent diseases. As parents to a newborn, this breaks our hearts, as we empathize with struggling parents now more than ever.