NEWS
Katy Perry Says She's Not Pregnant, Just Bloated from NYC Pizza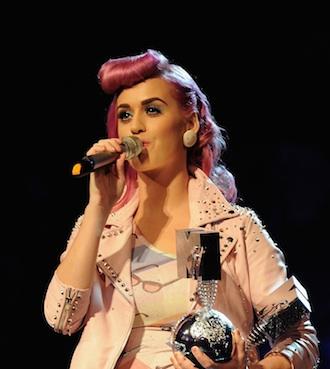 Although Katy Perry told fans at her concert in NYC on Wednesday night that she's not pregnant and was simply bloated from too much "NYC pizza," sources have indicated she's planning on taking time off next year to "work on her family."
As reported by The New York Post, the Firework singer will finish up her California Dreams tour next week and has already told her managers that she plans to take an entire year off to spend with hubby Russell Brand to start a family.
Article continues below advertisement
This isn't really a surprise since just last week Katy dished to Ellen Generes how she can't wait to be a mom. "I would love to have children. I think that's one of the reasons you get married." She told the talk show host, "Especially to the person that you marry. You think, that person is going to be a good partner, a good parent."