NEWS
Katy Perry Still Believes in Love "Most Definitely"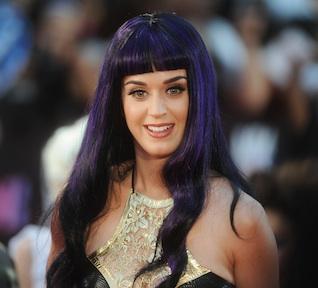 Despite a very public divorce, Katy Perry says she still believes in love.
When asked if she can balance her rock star career and a robust love life, Katy explained, "The answer is always changing for me, you know, because every day is kind of a bit of a surprise."
OK! NEWS: KATY PERRY LAUNCHING HER OWN RECORD LABEL
According to the Associated Press, she added, "I still believe in love, most definitely. I'm just going to let that take the lead."
Article continues below advertisement
As for her career, considering Part of Me, her new 3D movie was filmed as her marriage with Russell Brand was breaking down, she recalled crying throughout.
OK! NEWS: KATY PERRY TALKS RUSSELL BRAND HEARTBREAK
Although Russell is spotted at various times throughout the movie, by the end of the film he diminishes to text messages.
Katy said, "I think it was important for me to leave some of the more difficult things in the film so that it wasn't just a narcissistic fanfare film about how great I am."
She added, "Because I'm not all great... I think it was important to show that there are obstacles and problems in people's lives and it's OK if you have them — you just have to overcome them."