NEWS
Keegan Allen Talks PLL Thrills, NYC Chills and His Two Left Feet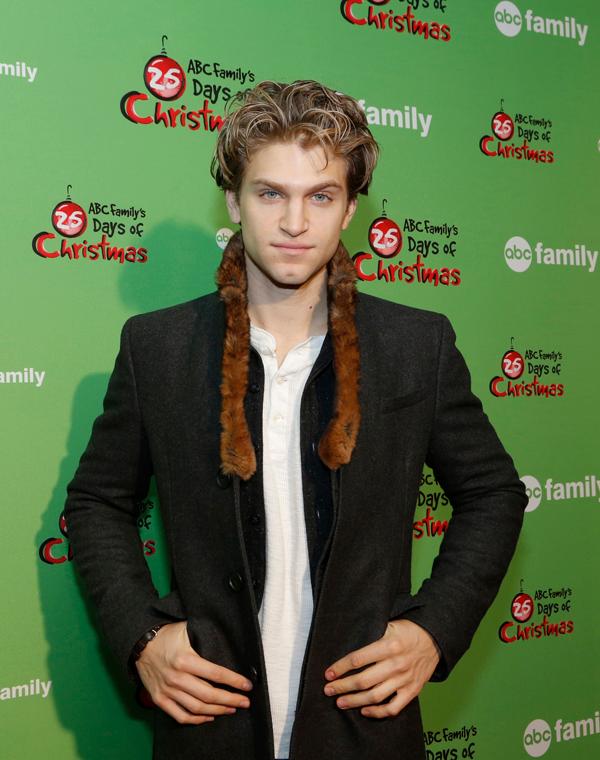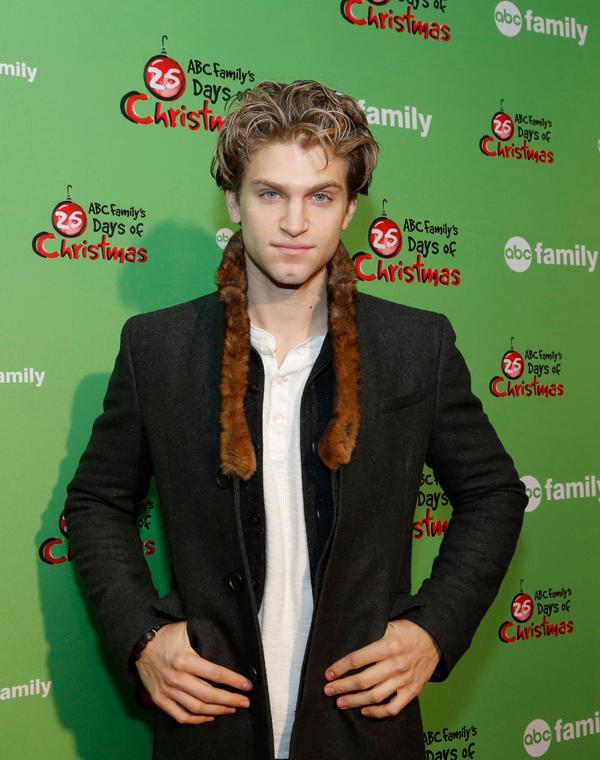 I totally get why Pretty Little Liars fans were up in arms when Toby took a turn on the "A" team a while back, not only is the character so loved, but Keegan Allen, the actor who plays him, is basically the nicest guy on the planet. How could he have ever be in cahoots with the baddies? OK! caught up with Keegan at ABC Family's 25 Days of Christmas celebration in New York City where he filled us in on his theater gig, PLL's upcoming plot twists and whether or not he would ever do Dancing with the Stars.
Article continues below advertisement
OK! News: Get Ready to Dress Like a Liar
OK!: Tell us about the play you're doing in New York right now.
Keegan Allen: I'm doing a play called Small Engine Repair in the West Village. We're in our last week. It's really cool. It's a critics' pick in New York. It's really exciting.
OK!: How has it been living in New York?
KA: It's been amazing. New York is beautiful this time of year. You get to wear your coat and feel warm and it's great. The holiday spirit is really prominent.
Photos: ABC Family Stars Celebrate the 25 Days of Christmas
OK!: What's coming up on PLL?
KA: It's a really thrilling season and we have a really cool episode that I'm excited for and proud of. It's a noir episode, a black and white episode. It's not a parody, it's an actual nod to old Hollywood cinema. It was exciting to be on set and go through those motions with the cast and see them all transform their characters into that of old Hollywood.
Article continues below advertisement
OK!: Are there any questions answered that you're excited for fans to see?
KA: Yeah, we get to find out more about Toby's mom. We get to find out what's going on with Ezra and Aria and that situation. I don't want to tease too much because I don't want to spoil it for the fans. I can promise it's a thrilling second part to the season.
OK! News: Casey Noble Dishes Up Budget-Friendly Holiday Entertaining Tips
OK!: We've heard Brant Daugherty is back this season after his turn on Dancing with the Stars, would you ever do that show?
KA: I'm a really bad dancer. I would be immediately cast out from the first rehearsal. I have two left feet. Or two right feet. I'm not able to dance. I can snap my fingers and that's it. You can write it in—he did a terrible jig (Ed. note: In fairness it was 10 AM and we don't think he was trying that hard. He have our DWTS vote!).
Which burning PLL question are you dying to have answered? Tell us in the comments or tweet @OKMagazine.