NEWS
Kelly Clarkson Calls Cigarette Controversy a "Lose-Lose Situation"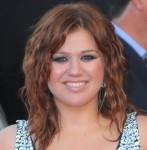 Kelly Clarkson spoke out yesterday about the furor surrounding an upcoming concert in Jakarta, Indonesia which is being promoted using logos from a popular cigarette brand.
"So... my morning began with finding out that I am all over billboards, TV ads, and other media formats alongside a tobacco company who unbeknown-st to me is sponsoring my Jakarta date on my current tour," she wrote on her personal blog via PopEater.
Article continues below advertisement
"This is a lose-lose situation for me and I am not happy about it but the damage has been done and I refuse to cancel on my fans."
OK! NEWS: RYAN SEACREST STOPS A CONTESTANT FROM QUITTING
Kelly adds, "I think the hardest part of situations like this is getting personally attacked for something I was completely unaware of and being used as some kind of political pawn."
In Indonesia, tobacco companies are free to advertise their products on TV shows, billboards, Web sites and other media. The brand in questions, L.A. Lights, is owned by Djarum, the third-largest Indonesian cigarette manufacturer.