NEWS
Kelly Clarkson Talks "Horrible" 'American Idol' Experience, Finding Love & Getting In Shape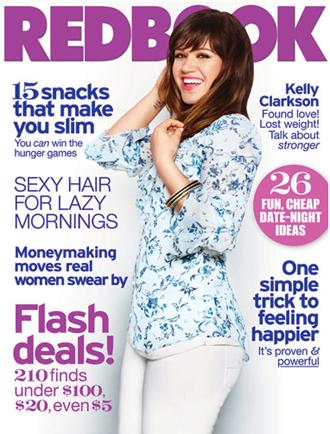 Article continues below advertisement
"I'm going to be completely honest — I had no one looking out for me. They were looking out for the show, and it was horrible," Kelly reveals, talking about her transition from American Idol to Duets. "I was 19 years old. I was smart enough to know that it wasn't about me, but that didn't make it any easier. I'm all cried out about it, but my first four years, I hated my life; I almost quit a dozen times."
Nowadays, Kelly is happier than ever — she's got a new gig, lost a ton of weight and is in a wonderful relationship with Reba McEntire's stepson and Blake Shelton's manager, Brandon Blackstock.
"I know I finally found happiness — where's the kick in the ass?" Kelly jokes. "I told my assistant that today. I said, 'I'm just waiting for something to blow up.' She said, 'No, that's what happiness is.' I'm like, maybe I've never been happy! Because Brandon does, he makes me happy."
Article continues below advertisement
OK! NEWS: KELLY CLARKSON CONFIRMS HER RELATIONSHIP WITH REBA MCENTIRE'S STEPSON, BRANDOM BLACKSTOCK!
And although Kelly is thrilled with her recent weight loss, the singer admits she's never been one to focus too much on how she looks.
"I do cardio. I run. I strength-train using my own body weight. I don't like free weights, because I build muscle easily," Kelly reveals of her workout routine. "Really, what I try to instill in my fans is to be healthy and happy. I have no desire to be super-skinny."
For more on Kelly Clarkson, check out this video from SheKnows.com: