NEWS
Kelsey Grammer Hospitalized Again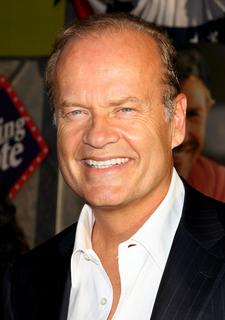 Kelsey Grammer has been hospitalized again, two months since he suffered a near-fatal heart attack.
Entertainment Tonight reported that the Frasier star was rushed to hospital in New York today after he began to feel woozy.
Now his rep has exclusively told OK! that docs will be keeping the 53-year-old actor in overnight so that they can keep an eye on him.
Apparently Kelsey is suffering from an irregular heart beat, which could be a symptom of the meds he's taking after the recent attack.
Article continues below advertisement
His rep told us: "He felt a little faint. The doctors think there needs to be a change in the medication, so they are going to keep him overnight to observe."
The actor, who is promoting his new movie Swing Vote, has canceled four TV appearances.
Back on June 2nd Kelsey's rep announced that he had been admitted to hospital while on vacation in Maui after he began to feel ill following a paddle boarding session.
They said that he was later diagnosed with a mild heart attack.
But last week married Kelsey admitted that the attack had been worse than they had first claimed.
He told ET that, in fact, that his heart had stopped and that medics had used a defibillator to revive him.
"It actually wasn't very mild," he said. "They had to blast me twice and get me started all over again."
He said during that interview on July 23rd that he was now "doing fine."
Tune in to Entertainment Tonight later for more.