NEWS
Khloe Kardashian Paternity Scandal Rages On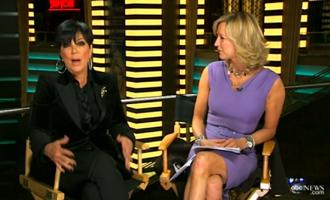 Khloe Kardashian Odom's paternity controversy is getting even stronger today! Robert Kardashian's ex-wife and widow spoke out in the new issue of Star magazine saying that Robert told both women he believed Khloe Kardashian was not his biological child. On Friday, Khloe's mother/momager, Kris Jenner, appeared on Good Morning America and denied their claims — using harsh language — but the women are not backing down.
Article continues below advertisement
But on GMA today, Kris insisted Robert is Khloe's biological father — even though she has admitted to cheating on him during their marriage.
"I have never heard such crap in my life," Kris told Good Morning America. "I mean I was there. I gave birth," Kris said. "I know who the dad was."
But, Kris didn't say exactly who that is!
According to Radar Online, Star magazine reached out again to Jan and Ellen who reconfirmed that Robert said, "Khloe is not mine."
Article continues below advertisement
OK! NEWS: IS KHLOE KARDASHIAN A KARDASHIAN?
And both women say they heard Khloe going around saying she didn't even believe she was a Kardashian.
Jan also told Entertainment Tonight on Thursday that Robert point blank told her Khloe was not his child but he still loved her and would never insist on a DNA test.
On Wednesday, Khloe Tweeted, "The audacity you have to mention my father's name like this! Should be ashamed of urself! I let a lot of things slide but this one is really low," Khloe wrote. "YOU ARE DISGUSTING! (yes you know who YOU are)."
Despite that aggressive Tweet, Khloe built an entire episode of the Kardashian's TV show around the fact that she believed she was not a biological Kardashian. She took a DNA test but interestingly that proved only Kris is her mother and offered no explanation for why she didn't take a test to determine if she and her siblings shared the same father.
For more on the exclusive story, pick up the new issue of Star magazine!