NEWS
Kim K Gets Toned Up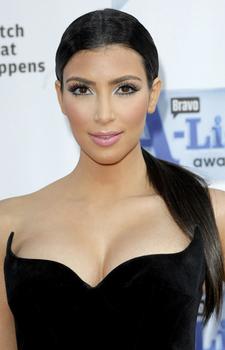 So what's the best revenge on critics? A totally rockin' bod, if you happen to be Kim Kardashian.
After an un-PhotoShopped cover picture of the reality TV star surfaced from Complex magazine surfaced, Kim took a lot of heat over her non-perfect body. But instead of crying about it, she hit the gym!
"Alright guys, I have been going sooo hard in the gym, and I really feel it's paying off!" she writes on her blog with a new pic as proof. "My tummy is soo toned. Why is it that the top part gets ripped first and the lower part is sooo hard to tone up!? I am determined to have a six pack by summer! In a feminine way of course.."
Article continues below advertisement
Kim isn't getting shape just for revenge, however, she's filming a fitness video with Gunnar Peterson's Gym.
OK!'s EXCLUSIVE KIM WORKOUT GALLERY: