NEWS
Kim K. Really Loves Butts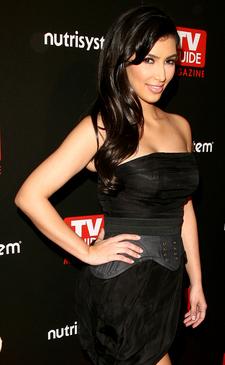 For Kim Kardashian, her own well-known backside assets just aren't enough – the reality TV star had to go and grab a handful of Lil' Kim's booty, too.
Kim laid it all out in her blog, writing, "This week I went to watch Dancing With the Stars and it was so much fun to catch up with all of my old friends! I met a whole bunch of new people too!
The dances were amazing, Lil' Kim was mesmerizing to watch and after the show I had to grab her booty! She is so curvy."
Article continues below advertisement
Takes one to know one, right?
The former DWTS contestant had a blast visiting her old mamba-ing grounds, adding,
"I am so glad I had the chance to catch up with my friends! Ahhh, I miss dancing!"