NEWS
Kim K Weighs in on Perez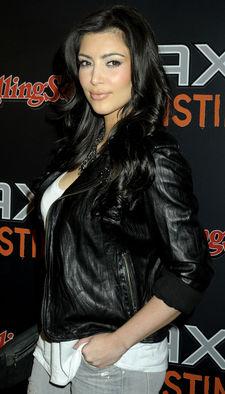 Like most (actually, make that all) celebs, Kim Kardashian has taken her share of barbed comments from Perez Hilton over the years.
But the pair have always kissed and made up after.
So last night Kim had some advice for her pal will.i.am, who got into a major face-off with the blogger the other night: You have to a sense of humor to survive the blogosphere.
"I was there that night, but I didn't see anything," Kim told OK! at the Axe's Power of Leather launch party at Hard Rock Live on June 24.
Article continues below advertisement
"I saw them both. But I must have already been in bed by then."
So, as a seasoned Perez victim, does she think the Queen Of All Media got what was coming to him?
"You know what, I think that a lot of people do take to heart a lot of blogs. But it's just a job for him. I'm sure he's not trying to hurt anybody's feelings by it.
"You know, you have to have a sense of humor about it."
By Oliver Coleman