NEWS
Kim Kardashian Confesses on 'Kourtney and Kim' That She Married Kris Humphries 'Too Fast'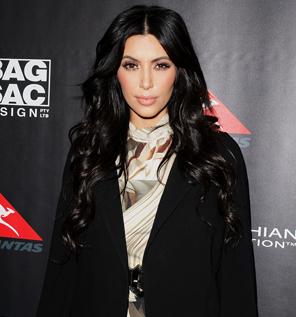 After dating Kris Humphries for less than a year and a whirlwind engagement that led to a marriage that lasted only 72 days, Kim Kardashian admitted on last night's Kourtney & Kim Take New York that she may have gotten married too fast.
On last night's episode, which was filmed two weeks before Kim filed for divorce, she headed to Dubai with mom Kris Jenner to take care of business. Meanwhile, Khloe Kardashian visited sister Kourtney Kardashian, Scott Disick, nephew Mason and new brother-in-law Kris in NYC. While Khloe continued to try to get know her new brother-in-law and was rebuffed at every angle, Kim came to realize that she was enjoying the break from her new hubby.
Article continues below advertisement
OK! NEWS: KIM KARDASHIAN: "EXCITED FOR A NEW ME IN 2012"
The newlywed confessed to mom Kris: "I feel like this huge weight has been lifted off my shoulders since I've been here in Dubai. Being away from my husband, I'm back to myself. I'm enjoying this feeling."
Kris, of course, was surprised by this revelation. "Your dad and I were obsessed with each other. I didn't want him to even go to work. I mean, I was so excited for at least 10 years. This is not normal, that you don't want to go home to your new husband."
OK! GALLERY: KARDASHIAN CLAN CELEBRATES THE OPENING OF KARDASHIAN KHAOS IN LAS VEGAS
"There's something in my relationship that I just feel like isn't right," Kim said. "I'm just learning a lot of things about him that I never knew before. Married life just isn't what I thought it would be like with him."
As was shown in a previous episode, Kris took off to host an event in Toronto when Kim out of town after she vetoed the idea, and ignored her texts while he was there. Worst of all, Kim found out about it on Twitter.
Kim finally said to her mom: "My heart is telling me I did this too fast."
What will happen next? Sadly, we all knw what is coming.
Do you think Kim and Kris made a mistake when they got married?