NEWS
Kim Kardashian: I Can't Even Think Of Being With Anyone Other Than Kanye West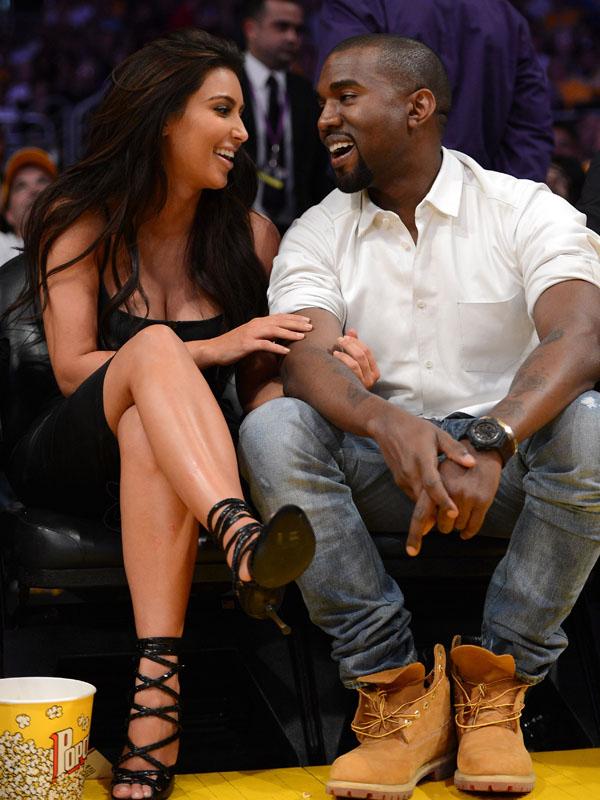 Kim Kardashian readily admits that she loves being in love and falls hard and fast.
But it appears that she has finally found "the one" in her beau Kanye West who she says is her "best friend."
OK! GALLERY: KIM KARDASHIAN SHOWS OFF HER ASSETS IN TIGHT OUTFIT WHILE LUNCHING IN MIAMI
Ok so we've heard Kim gush like this before over former flames including estranged husband Kris Humphries and ex-boyfriend Reggie Bush but she tells Tatler magazine that she really has never felt this way before about anyone she's ever been with.
Article continues below advertisement
"It's so nice to have a best friend in this game who understands everything you're going through," Kim said about the rapper. "Being with someone I've known for so many years is comforting."
"He's been there through so many different stages of my life and before I was famous, so this relationship is a different thing entirely. It's good to be aware that he definitely doesn't want anything from me too, because he understands the business.
OK! GALLERY: KIM KARDASHIAN AND KANYE WEST LOOK SOMBER AT NYC FASHION WEEK!
"I can't even think about being with anyone else than the man I'm with."
Kim even admits that she knows she's made similar comments about her exes which she now finds mortifying.
"When I look back at interviews I gave about ex-boyfriends saying, 'We're talking about marriage, etc.' It's embarrassing. And I really believed it at the time!" the 31-year-old explained.
Article continues below advertisement
"I'm such a hopeless romantic that I'll always believe the next one is the one."
And despite her infamous 72-day marriage following her over-the-top nuptials to Kris, Kim hasn't ruled out walking down the aisle for a third time.
"It had always been my dream to have a big wedding, and when people said that I'd made it over the top for the show, that was just me: I am over the top," Kim shared.
"But the next time, I want to do it on an island with just my friends and family and that's it."