NEWS
Kim Kardashian West BEGS Tristan Thompson To Unblock Her On Instagram!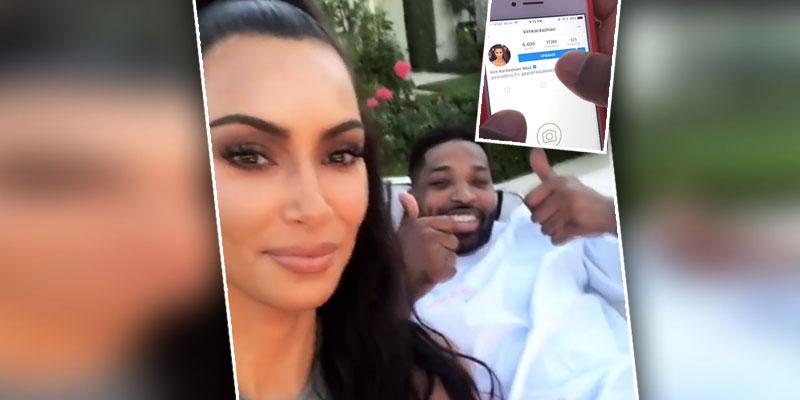 Looks like Kim Kardashian West and Tristan Thompson are friends again...in real life AND on Instagram!
The reality television star posted a video of herself on her Instagram story while celebrating Khloe Kardashian's birthday of herself asking Tristan a very, very awkward question! She said while laughing, "Alright guys what do you think, it's Khloe's birthday. Do you think I should ask this guy to unblock me? For Khloe's birthday will you please unblock me?"
Article continues below advertisement
Looks like Tristan can take a joke! He replied, "It's only right. I got you!" Kim wanted to be reassured so she asked, "Was that a yes?!" Adding, "I'm unblocked guys!" Khloe can be heard saying, "Do it right now!"
The mother-of-three wanted to watch it and of course film the unblocking process so she quickly glanced at Tristan's phone...which also turned into an awkward moment. "Wait, what's your code? Khloe," Kim said as she leaned over the NBA star's shoulder to watch him unlock his phone. He replied, "She knows it!"