NEWS
Kim Kardashian & Kris Humphries' Rehearsal Dinner Fight: "I Hate Him"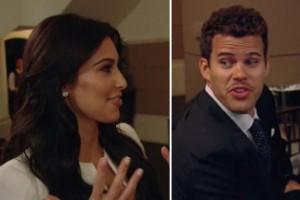 Article continues below advertisement
"Like this is all that I feel that I have left is my mustache," Kris told friends (via E! News). "It's the only way to send a message to Kim."
After Kris walked away Kim said, "He hates me... We hate each other. Is that normal?"
"Did you two hate each other?" Kim asked her friends. "Because I hate him. Every last thing annoys me."
Kim and Kris ended up sitting with their backs to each other during the dinner, but they managed to put on a happy face for the speeches!