NEWS
Kim Kardashian Multi-Tasks at West Hollywood Nail Salon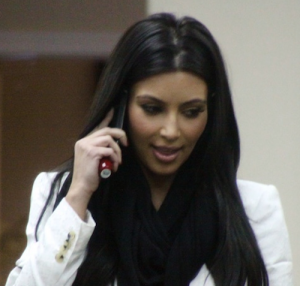 It's not easy Keeping Up with the Kardashians, but sister Kim Kardashian still makes time to primp and pamper herself! The E! reality star made a pit stop at a West Hollywood nail salon on Friday evening to touch up her manicure.
Kim is well aware of how to multi-task efficiently as she chatted on her cell phone while picking out a fresh red polish for her nails.
Article continues below advertisement
The 30-year-old's sister Khloe Kardashian has a new series with her LA Laker hubby, Khloe and Lamar, which premieres this Sunday night on E!.