NEWS
Kim Kardashian: No More Nudity!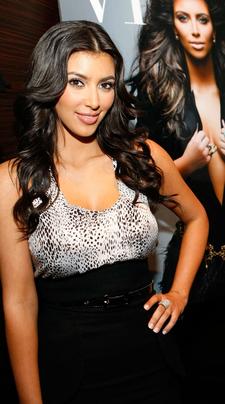 Kim Kardashian seems set to stay in the spotlight, but this time around she says she'll do it with her clothes on – which means no more nude magazine centerfolds.
"It was a one-off," she tells PopTarts. "I don't think I'll do Playboy or anything like that again."
Speaking of tossing aside her clothing, the reality TV star will be shedding her duds in the near future, although not in the way teenage boys might like: She and sisters Khloe and Kourtney Kardashian are auctioning off their entire wardrobe on eBay to benefit charity.
Article continues below advertisement
"A portion of the proceeds go to the Dream Foundation," Kim says. "My dad passed away from cancer so the funds go towards granting wishes for terminally ill adults."
At least she's losing clothes for a good cause!