NEWS
Kim Kardashian Responds to Allegations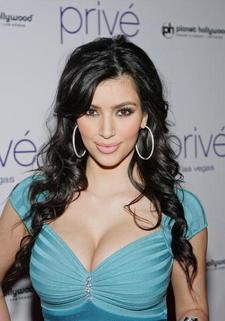 A day after Brandy's mother Sonja Norwood filed suit against Kim Kardashian and her siblings for allegedly abusing her credit card, the socialite has reached out to OK! to respond to the allegations.
"The charges against the Kardashians are meritless," Kim's rep tells OK!. "Both Kim and Khloe were employed by the Norwoods and never used their credit cards without their express authorization. The Kardashian family looks forward to proving the absurdity of these claims in a court of law."
Article continues below advertisement
Sonja, who's also Brandy's manager, filed a lawsuit against Kim on Monday, accusing the socialite of unauthorized credit card abuse in 2006 and 2007.
Kim — who was in that infamous sex tape with Brandy's brother Ray J — got her hand on Sonja's American Express card back in 2004 when she worked as Brandy's stylist and was given permission to purchase one item on the card.
According to the papers, Sonja alleges that Kim, 27, passed the digits onto her siblings, Khloe, Kourtney and Robert Jr. and racked up a total of $121,635.65 in unauthorized charges together. Two of those purchases were in the Kardashian-owned stores, Dash and Smooch.
Sonja is seeking complete return, plus an additional 10 percent interest.