NEWS
Kim Kardashian Reveals Her Confessions From Being Khloé Kardashian Odom's Bridesmaid!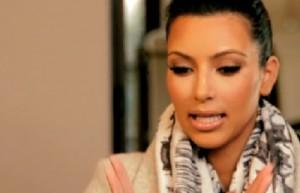 Being a good bridesmaid is no easy feat. Just ask the Kardashian sisters. It's Kim Kardashian's turn to confess about her role as bridesmaid in sister Khloé Kardashian Odom's wedding, and her tale begins with a too-close-for-comfort wardrobe malfunction!
"Hi dolls! I just shot this video revealing my Bridesmaids confession," Kim wrote on her blog. "Watch to find out about the last minute fashion crisis I had right before Khloé's wedding and hear all about the little trick I pulled during the wedding speech."
Article continues below advertisement