NEWS
Kim Kardashian Says Turning 31 Is "Even Worse" Than Her 30th Birthday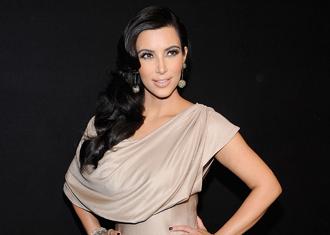 Kim Kardashian turns 31 today! The reality queen has accomplished a lot in her 31 years, launching her own brand to superstardom and most recently becoming the loving wife of NBA star Kris Humphries. But the newlywed is a bit freaked out about being in her 30s.
"I think 31 is even worse," Kim told E! News of her new age, as compared to turning the bit 30. "It's like now I'm really an adult!"
She also said it feels "freaky" being 1 digit into her 30s.
Article continues below advertisement
Kim will be partying in Las Vegas this weekend, celebrating at Marquee nightclub inside the Cosmopolitan resort.
She has also received an abundance of well wishes and love on Twitter from family, friends and followers.
"Happy Birthday to my favorite Sister of the day @KimKardashian! Let's boogie!" brother Rob Kardashian Tweeted.
Momager Kris Jenner Tweeted, "HAPPY BIRTHDAY @KimKardashian !!! I love you so much Kimmie and I hope you have the MOST amazing day filled with lots of love and surprises!"
Still not wishes from hubby Kris on Twitter yet. The couple has been busy packing up from their penthouse suite in NYC as they are moving back to the West Coast
"Can't believe we are done w New York! 3 months went by so fast! Boxes everywhere in our hotel! All ready to go home! #BeenFunNY" Kim Tweeted.
We hope you have a fabulous birthday Kim!