NEWS
Kim Kardashian Slams Katie Couric on Instagram!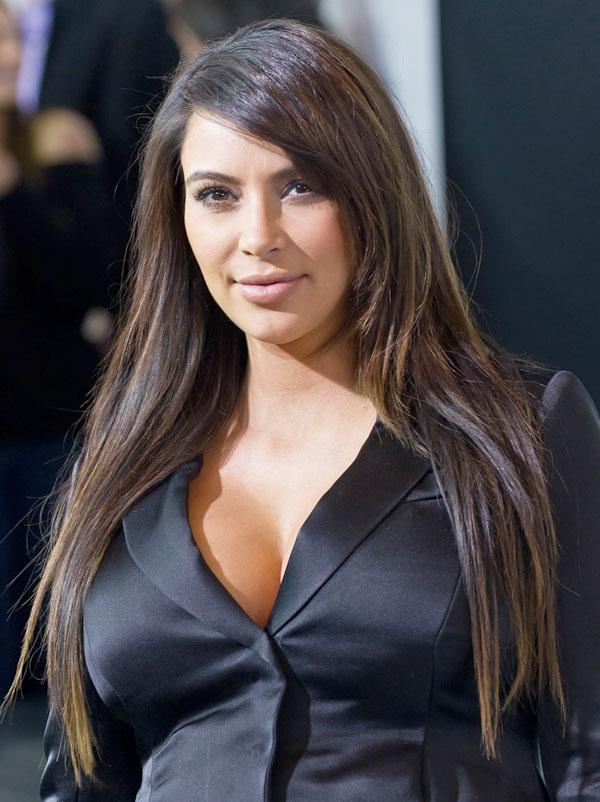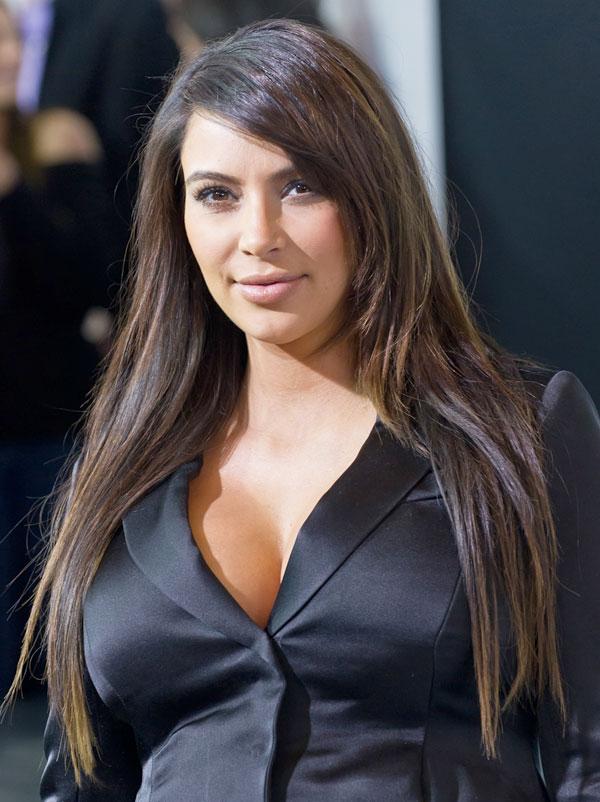 After months of mostly silence from the new mom, she posted an Instagram photo of an apparent baby gift from Katie Couric. Katie's note is easily readable in the pic: "Dear Kim and Kanye, Congratulations on the birth of your baby girl! As the moth sic And may I humbly suggest you continue the K tradition for na sic Fondly, Katie Couric."
Article continues below advertisement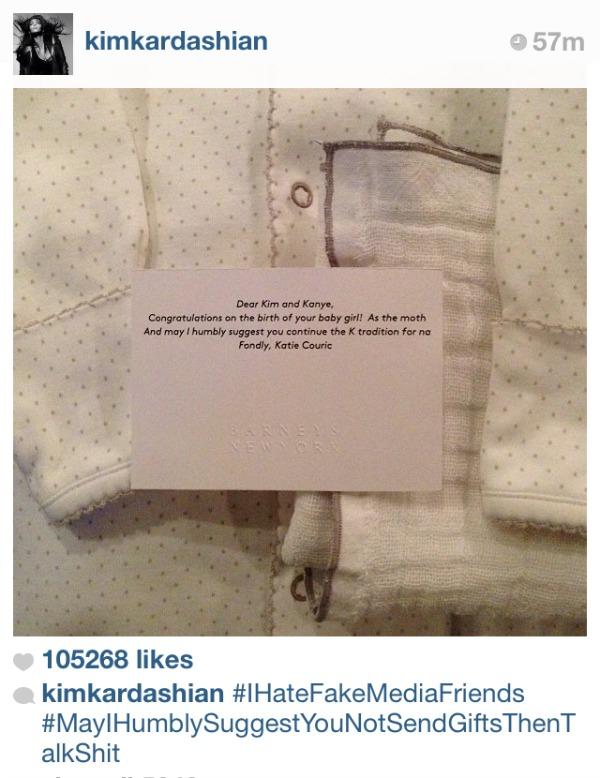 Why the hate? In a recent interview with In Touch, Katie Couric said she doesn't understand the Kardashians: "Why are they so famous? I think it's mostly teenage girls that are interested." Apparently, Kim disagrees!
What do you think of this Insta-drama? Do you think Katie was being too negative about the Kardashians? Are you surprised that Kim lashed out in such a major way? Tell us in the comments below or tweet us @OKMagazine.