NEWS
Kim Kardashian Speaks Out on Occupy Wall Street: "I Support Their Right to Protest"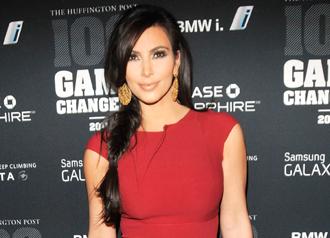 At Denise Rich's Angel Ball which raises money for cancer research, Kim Kardashian, Russell Simmons and Stephen Baldwin were chatting earlier this week about none other than the Occupy Wall Street protests. Although Kim initially remarked about the cake, she then added her thoughts on their right to protest.
Here's the scoop, according to The Wall Street Journal: Russell indicated he has been protesting in NYC "every single day." To which point Kim noticed dessert was being served and commented, "Ohhhh. That cake looks good."
Article continues below advertisement
Then, she pointed out that Kourtney and Kim Take New York is currently filming and she has been paying attention to the protests. So, will it emerge as a storyline during the season? She told the reporter, "Maybe."
As for her stance on economic inequality during this economy? The jury's still out as she added, "No. Not really." Considering the protesters' demands have been vague and are making a statement about not going anywhere anytime soon, the starlet responded, "Well, I support their right to protest."