NEWS
Kim Kardashian Talks Miles & Bieber & Scott, Oh My!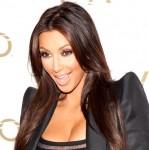 Kim Kardashian may be enjoying being baby free and husband free right now, but she still has her hands full with three men in her life — Miles Austin, Justin Bieber and Scott Disick!
OK! GALLERY: A FRO YO A DAY DOESN'T KEEP THE DOCTOR AWAY FOR KIM K.
Kim's balancing three guys to dish about in her life right now: her boyfriend Miles, her crush Bieber and her sister Kourtney Kardashian's boyfriend Scott!
Article continues below advertisement
But in Miles case, Kim is keeping her mouth closed!
"I don't want to talk about Miles," Kim explained to reporters at Lavo nightclub's two-year anniversary party in Las Vegas at the Palazzo hotel on Friday. "I want to keep things a little more private this time around."
OK! NEWS: KIM & MILES SHOW OFF THEIR NEW RELATIONSHIP
However you may see some of Miles and Kim's relationship on Keeping Up with the Kardashians.
"Absolutely, I have," Kim said of whether she'd date someone who wouldn't be on the show. But, then again, I like to keep it all the way real. It just depends. If you date me during season, you know, or if we're not filming, lucky for you. But if we are filming, it's hard, because, you know, we all go out, we're all with the family"
"I know that there was a teaser with Miles on the show. You probably won't see him as much because he's busy with his career, but there might be a party that he was at and he'll be in the background or something like that, but there was also a bunch of other guys that I was dating on the show and stuff like that," she said. "So it just depends on where I'm at in my life.
Article continues below advertisement
"I've been single for—I think it's been, what six or seven months or something? Six months —so it's a process," Kim added. "You'll see a little bit of it, and when we're not filming, you know, obviously, there might be some people that I went on dates with that I didn't capture. I'm happy and I'm living my life, focusing on me right now."
OK! NEWS: KIM K. & JUSTIN B. CHANNEL THE GRADUATE IN PHOTO SHOOT
So if Kim would date someone who refused to be on her show, would she date a younger man like say Bieber?
"If he was legal. I'm a big Justin fan," Kim shared. "He's a great guy, he's a lot of fun. He's definitely a friend of mine. If he was a little older—he definitely has this swag to him."
But Kim has a line she draws in terms of dating younger men.
"They've got to be legal," Kim stated. "I like them young, but they've got to be legal. 18."
Article continues below advertisement
OK! NEWS: WHAT WOULD KOURTNEY KARDASHIAN & SCOTT DISICK LOOK LIKE WITH A FEW EXTRA POUNDS?
So she has a handle on Miles and Bieber's place in her life, but what about Scott?
"I think Kourtney and I have a very different relationship than Kourtney and Khloé Kardashian. We were always the closest growing up, so I think that, when I step in, it's serious," Kim explained to reporters. "When I have an opinion, it means that, you know, maybe she should listen and take my advice. And I think that she knows that and respects that."
"I've been through every sort of relationship, and I'm respectful," Kim added. "Kourtney is a smart girl. We do get that a lot of the times on the show you see the negative stuff, but then they have their whole life when they're not filming. You guys get 23 minutes a week. People's lives are so much more in-depth than that. So she's doing the right thing, and she's a smart girl, and I hope that it all works out."
Reporting By Melissa Arseniuk