NEWS
Kim Kardashian Is "Truly Sick" Over Casey Anthony Not Guilty Verdict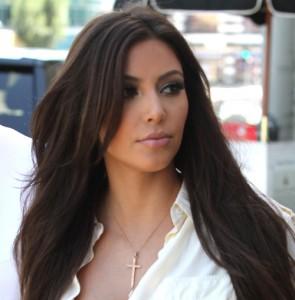 Kim Kardashian was captivated by the Casey Anthony trial along with the rest of America. The reality star was so shocked by the not guilty verdict that she went on a full blown rant about the 12-member jury's stunning decision on her Twitter account.
Kim was an avid follower of the 25-year-old Floridian's murder trial, and when the not guilty verdict was revealed this afternoon, she voiced her opinion with a series of Tweets.
Article continues below advertisement
OK! NEWS: CASEY ANTHONY TRIAL — JURY FINDS CASEY ANTHONY NOT GUILTY OF FIRST DEGREE MURDER
• "The jury reached a verdict on the Casey Anthony trial. I can't wait for the verdict to be announced today! Who will be tuned in?"
• "What do you guys think? Will Casey Anthony be found guilty or not guilty?"
• "I agree with you. RT @mitchrocks94: @KimKardashian i say guilty 2nd degree life in prison"
• "WHAT!!!!???!!!! CASEY ANTHONY FOUND NOT GUILTY!!!! I am speechless!!!"
• "I am truly sick over the Casey Anthony verdict! So if the courts don't believe she is guilty then who do they think killed this little baby?"
• "Is this now an open case? Do they attempt to arrest someone else? I am so confused! How do these jurors not believe she's guilty????"
This afternoon, Casey was found not guilty of first degree murder of her 2-year-old daughter Caylee Marie by the jury — consisting of seven women and five men. She was also found not guilty of aggravated child abuse and not guilty of aggravated manslaughter.
Article continues below advertisement
The jury's decision was just read aloud from inside the Orlando, Fla., courthouse after 33 days of dramatic testimony and almost two days of emotional closing arguments.
Casey was found guilty on four counts of providing false information to a law enforcement officials and will be sentenced for those crimes Thursday at 9 a.m.
Casey's innocence means she has escaped the death penalty.
She was charged with first-degree murder, aggravated child abuse, aggravated manslaughter of a child and four counts of lying to law enforcement, after being accused of killing her 2-year-old daughter Caylee and covering it up by disposing of her body during the summer of 2008.
Do you agree with Kim? Should Casey have been convicted?