NEWS
Kim Kardashian Viciously Attacks Kourtney's Appearance During A Heated Fight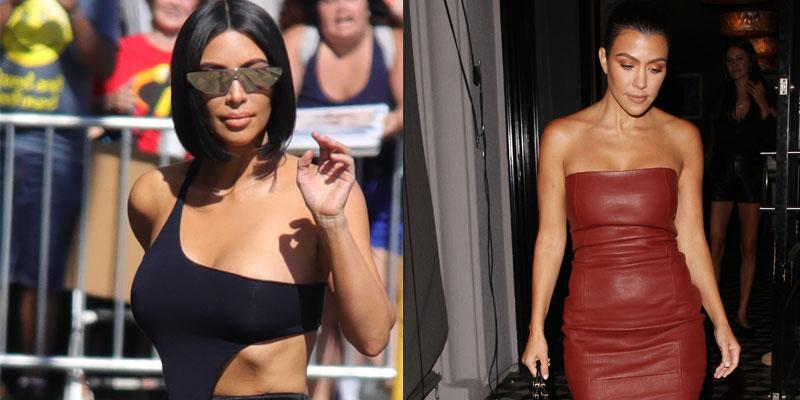 Kim Kardashian dished out some truly venomous words against her sister Kourtney recently (and Tyson Beckford, as well).
On Sunday night's episode of Keeping Up with the Kardashians, an heated battle erupts between the two while their mother Kris Jenner does her best to play mediator (at first).
It all revolves around Kourtney being stubborn when it comes to Kim's schedule as the media mogul is trying to coordinate a family photo shoot.
Article continues below advertisement
Kourtney repeatedly states that she only wants to be there until a certain time: 4:00 PM. "If I get there and no one's ready, and I'm, like, lingering around, I'm leaving at 4:00 PM, and I don't care what anyone says."
Things escalate as Kourtney refuses to see Kim's side of things in the scheduling fiasco, to which Kris stops playing in the middle and takes the younger sibling's side. "Be nice!", she yells.
Then Kim loses it and says, "No one wants you in the f—ing shoot. Get the f— out of here and go. … We don't want you in the shoot." Kourtney then insists that she's not interested in participating anyway, which only gets Kim more heated. "Good, 'cause you're so f—ing annoying."
Khloe then tries to do her best to make them see the bigger issues that are going on in the world, but Kim could care less. "Maybe if you had a f—ing business that you were passionate about … but you don't, so don't even act like you know what I'm talking about," she screams at Kourtney.
Kourtney then gives up and leaves the room. Kim wasn't done though, as she said "I need Kourtney to not be so f—ing annoying with a stick up her a— like she f—ing runs this s—, because she doesn't. She's the least exciting to look at." So. Much. Drama!
Watch the clip above! Who was in the right here: Kim or Kourtney? Sound off in the comments!