NEWS
Kim Kardashian's Biggest Regret Isn't What You'd Expect—Plus 4 Other Facts Revealed on WWHL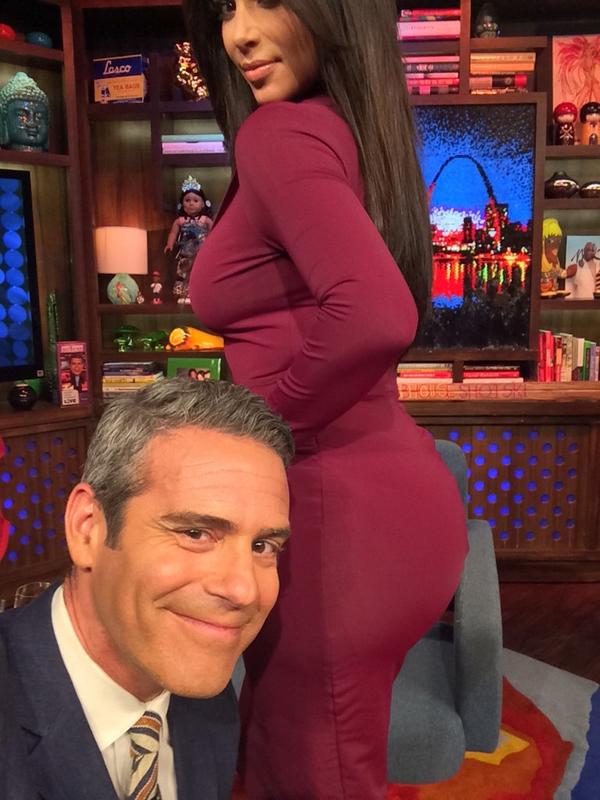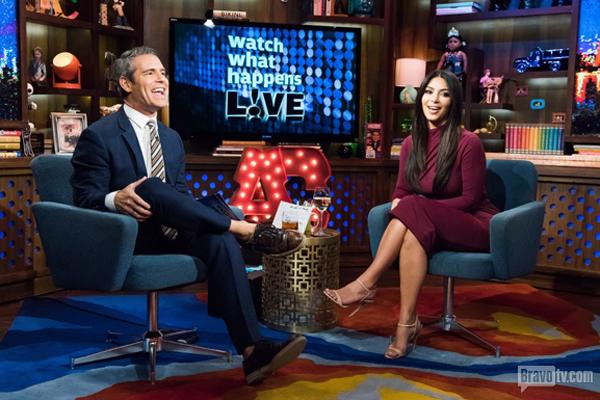 If you think Kim Kardashian's sex tape is her biggest recording regret, you're surprisingly very wrong. While visiting the Watch What Happens Live set with Andy Cohen, the reality TV star revealed that the one thing she wishes she didn't "dabble in" was making music—specifically her single "Jam." You remember it, right?
She clearly doesn't think she has the vocal talents of her new husband! Andy revealed that the song was playing during a commercial break and Kim Kardashian was cringing!
Article continues below advertisement
OK! News: Want to Date a Reality TV Star? Bravo Is Giving You the Chance!
When asked about the tune, Kim said, "It's definitely a memory and it was a fun experience. We gave the proceeds to a cancer organization. But if there's one thing in life that I wish I didn't do...I don't like it when people kind of dabble into things they shouldn't be. And that I don't think I should have. Like, what gave me the right to think I could be a singer? Like, I don't have a good voice."
But that's not the only juicy bit of info Kim revealed during her visit to Andy Cohen's late night show. Take a look at these 4 facts below!
1. Kim and Kanye Are Trying For Baby Number 2
Will North West be a big sis soon? Maybe! A caller asked that burning Q and this is how Kim responded: "I would love baby number two! You know, we're trying. We're having fun trying!"
2. Kim Wouldn't Mind Having Adrienne Bailon as a Sister-in-Law
Article continues below advertisement
Andy Cohen asked Kim if she would rather having Rita Ora or Adrienne Bailon as a sister-in-law. Her answer? Adrienne!
"I would say, Adrienne Bailon. She was in our lives for a long time. I know she's a really sweet girl, she has good intentions, and a good heart," the celeb said.
PHOTOS: The Cutest Celebrity Dogs of Summer
3. She's Never Double Dated With Bey and Jay Z—And She Hopes the Divorce Rumors Aren't True
4. There Wasn't a Fight When Rob Kardashian Left Her Wedding
Think Kim was mad about the fact that her little bro left her wedding? Nope! Kim said Rob sent her a long email the day of and there wasn't a fight about the situation at all. In fact, Kim said she completely understood if he felt uncomfortable attending.
What was your favorite part about Kim K's WWHL interview? Tweet @OKMagazine and leave a comment below.