NEWS
Kim Kardashian's Diet Explained: The Crazy Measures She's Taking to Lose Weight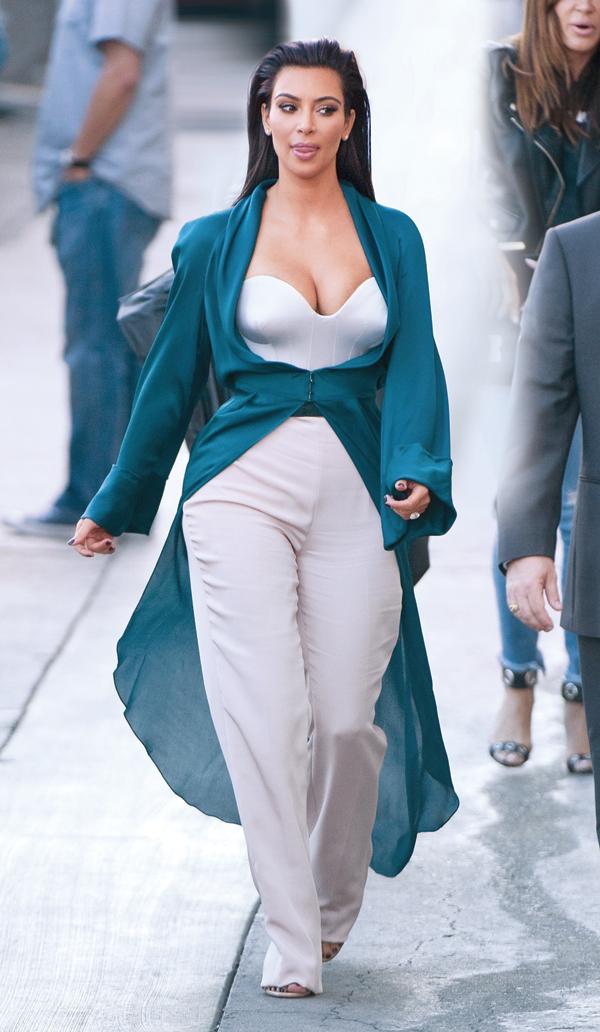 Kim Kardashian's banging body has long been considered one of her greatest assets—it's not the only reason she's famous, of course, but it's impossible to say whether she'd have gotten as far as she has without it. So it's no surprise that the 33-year-old reality star is obsessed with how she looks. But even Kim's biggest fans were taken aback when she went on Twitter on Aug. 5 to bemoan the current state of her backside. "Can't seem to shake this last 15-20 lbs. of baby weight," she wrote. "No more excuses. my baby is 1 years old! Ugh." ("You look perfect," quite a few of her followers quickly responded.)
Article continues below advertisement
PHOTOS: Facts About Robin Williams That Will Make You Love Him Even More
Expecting Perfection
As it turned out, though, that self-lacerating tweet was only the first of a series in which Kim lashed out against her current shape and proclaimed that she was "starting a diet TODAY!" And a source confirms that Kim is dead serious. "She is a perfectionist when it comes to herself, and when she doesn't feel that she is looking her best, she freaks out," the source explains.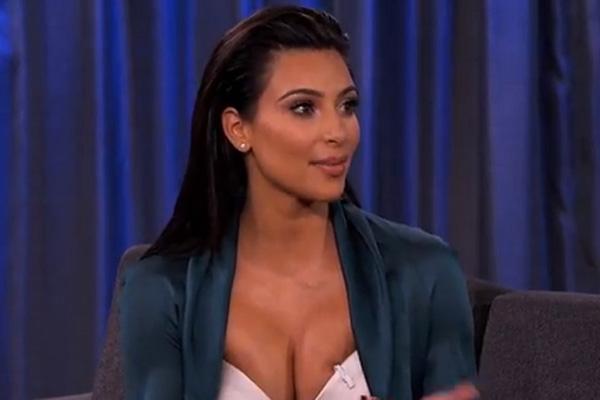 "No matter how many of her fans message her to tell her she looks hot, she still picks herself apart."
To a certain extent, it's understandable: After all, for every stranger on the Internet who's building her up, there are two more tearing her down. "Kim spends hours reading nasty comments about herself," the source says, "and she takes all of the hateful things people say to heart." And, as Kim herself would be the first to admit, she has loosened the reins a bit since her May 24 wedding to Kanye West. She wrote, "I think after having a baby u get so excited u lost a lot of weight then u get comfortable & eat how u used to & it creeps back up." The source puts it more bluntly: "She's slacked of. She's been so busy trying to keep her marriage intact and care for Nori that she began stress eating." But a recent trip to Mexico served as a wake-up call for the star. "When she was there with Kanye in July," the source says, "she posted a ton of bikini pictures, and people were saying really mean things about how fat she is."
Article continues below advertisement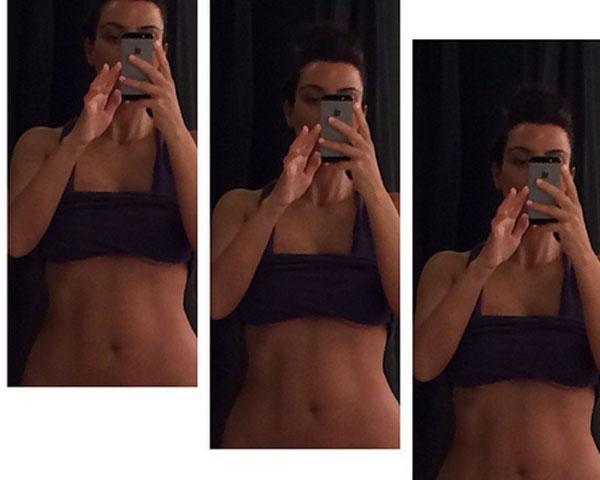 Battling the Bulge
Now Kim's embarking on an all-consuming campaign to, as the source says, "get her body back." She tweeted,
"No carbs. Crazy workouts. Who's with me?" (Surprisingly, she had a number of takers.) The source explains that Kim is going back on the Atkins Diet, which has worked for her in the past: "She is going to be very specific about the food she consumes." According to Colette Heimowitz, vice president of nutrition at Atkins Nutritionals, the diet includes "fish, poultry, lean cuts of meat, eggs, olive oil, avocados, nuts, lots of colorful vegetables, berries and Greek yogurt." But celebrity weight and beauty coach Alicia Hunter cautions that the low-carbohydrate eating plan isn't a cure-all—and may even have caused the recent gain Kim's complaining about. "The Atkins approach can help people drop several pounds in the first week or two, but a lot of the initial weight loss is water weight," she says. "The minute you eat any starches, like those found in bread, cookies, or even whole grains, some of the weight will come back," Hunter says. "This can be deceptive and frustrating." (It's also a tough diet to stick with when you eat out a lot, like Kim. Just a few hours after her initial Twitter outburst, she Instagrammed a photo of herself at an Italian restaurant with the caption, "Ughhhh @KylieJenner is trying to make me eat carbs.")
OK! News: You HAVE to See North West's Modeling Pics
The source also confirms, as Kim tweeted, that she's increasing her workouts. Joey Gonzalez, Kim's trainer at Barry's Bootcamp in Los Angeles, says that his star client has a tendency to "go in phases. Lately, she's been coming in less frequently, but she's really eager to step it up again." So much so, the source says, that she's simultaneously devising a new, cardio-heavy fitness plan with personal trainer Gunnar Peterson, hoping that a totally revamped regimen will reduce the size of her bottom, which she tweeted on Aug. 5 was "so huge." "She knows that her butt is famous," the source explains, "but she feels that it's blown up over the last couple of years and is unattractive. It's become an inconvenience for her. She's willing to do anything to tone it down."
Article continues below advertisement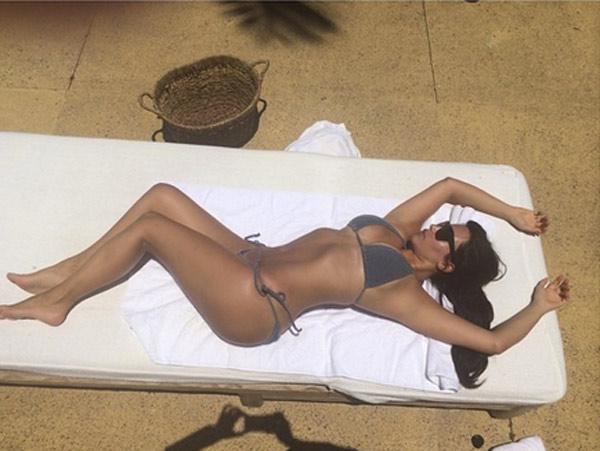 A $100,000 Surgery?
In fact, Kim's plans go way beyond a simple diet-and-exercise routine. The source says that Kim's been secretly planning to undergo a veritable pupu platter of cosmetic procedures, at a total cost of roughly $100,000. "Kim visits her doctor every year for what she calls her 'maintenance program,' " the source says. "But this time, she has a crazy-long list of things that she wants to get fixed." In addition to her "usual array of cellulite treatments, lipo and Botox," Kim also hopes to get leg contouring, a mini face-lift and a breast lift. "She's always been really proud of her boobs," the source says. "She used to be able to walk around without any support, and they looked good. But since she had North, they've started to droop. She complains that they've fattened out and are sagging." (Of course, one shouldn't expect to see Kim posting about her surgery plans on the Internet; instead, she's asked her fans to wish her luck, adding "dieting is soooo hard for me!"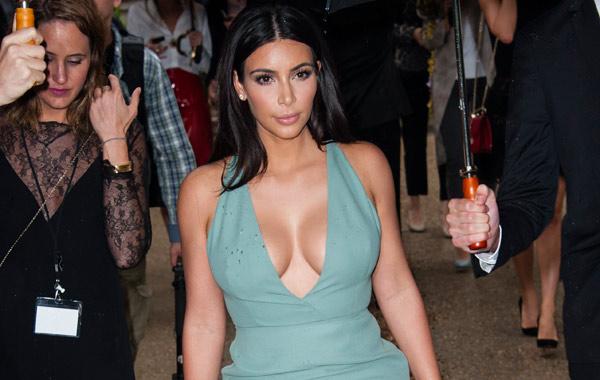 Obsessed With the Past
Kim's relentless focus on getting back to her pre-baby shape suggests that she might be going through a larger identity crisis. "She spends hours looking at old photos of herself," the source says, "and she's obsessed with what she used to look like. She doesn't feel like the same person anymore, and it's really starting to bother her." Obviously, Kim's not the exact same person she used to be, and she might do better if she could embrace that. Even at her current weight—which Hunter estimates is more than 125 pounds—she looks good. But, instead of being happy with what she has, she's totally stressed out. And it's not even remotely about pleasing herself. The source explains, "She feels like she's lost her sexiness."